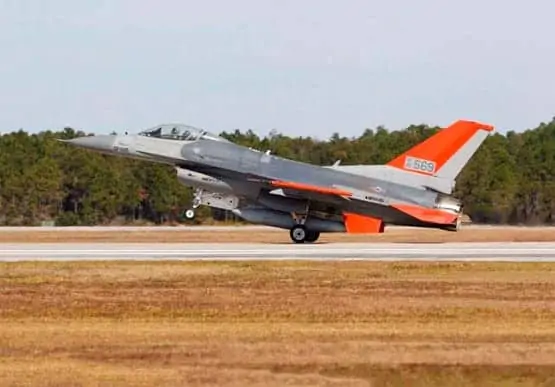 The first Boeing QF-16 aerial target training system has arrived at Florida's Tyndall Air Force Base in preparation for U.S. Air Force developmental testing.
Boeing Global Services & Support is converting six retired F-16 fighters into full-scale, remote-controlled, manned and unmanned aerial targets at its Jacksonville facility.
The Air Force will use the QF-16s for weapons testing and other training.
Image: Boeing