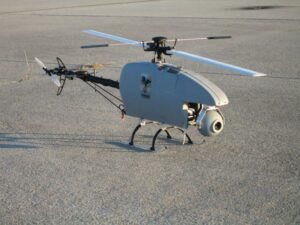 Emmen Aerospace, Inc. (Emmen) has announced that it will rebrand to become BOSH Technologies, a member of The BOSH Group (TBG), effective October 1, 2012.  The transition will formalize Emmen's induction into TBG, a family of companies dedicated to the development and operation of customized unmanned system solutions.
Emmen, which specializes in the development, production and support of Unmanned Aircraft Systems (UAS), adds complementary technologies to TBG's portfolio of capabilities.  "Emmen has a proven track record of success in supplying affordable, easy-to-use Unmanned Aircraft Systems to U.S. government and military personnel at home and in Iraq andAfghanistan," said Robert Fitzgerald, CEO of The BOSH Group.  "As BOSH Technologies, the company will build on that success, expanding into new markets by customizing field-proven unmanned systems to meet the specific needs of law enforcement, emergency responders and other civil communities."
BOSH Technologies will continue to produce the Emmen family of products, including the "Swiper," "Super Swiper," "Condor" and "Skynet" UAS, and will champion the expansion and improvement of these systems' capabilities while working to increase the company's product offerings.  Current Emmen customers can count on the continuation of Emmen's quality service and improved products from BOSH Technologies.