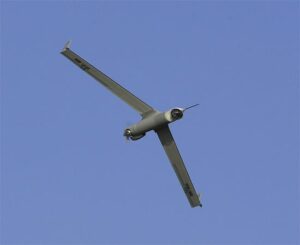 Insitu Pacific, the Australia-based subsidiary of Insitu Inc., has announced that it has extended and expanded its existing Australian Defence Force contract with the Australian Army to include the provision of ScanEagle unmanned aircraft system (UAS) services for trials with the Royal Australian Navy (RAN). ScanEagle will be installed on a number of RAN vessels commencing with a first-of-class flight trial on a Frigate in September 2012.
"These trials will enable the RAN to examine the issues affecting an embarked UAS capability and to determine the installation requirements on board our vessels," said RAN UAS Development Project Manager Lieutenant Commander Bob Ferry, "The RAN's endorsed Aviation vision, NA2020, is to have a UAS dedicated unit by 2020, and these embarked UAS trials are an important step towards Navy achieving that vision."
Insitu Pacific, and its parent company, Insitu Inc., have supported navies globally since 2004, accumulating nearly 25,000 shipboard flight hours including continued support to anti-piracy operations in the Gulf of Aden and ship-launched littoral surveillance operations during the Libyan conflict in 2011. The small operational footprint and runway-independence of Insitu UAS enable integration and operation on maritime vessels ranging from small multi-role vessels to large amphibious ships. Flown independently or in conjunction with embarked rotary wing assets these UAS will provide the ship's commander with unprecedented, over-the-horizon surveillance and intelligence information.
"The Australian Army has successfully operated ScanEagle for more than 45,000 hours in support of land operations in Iraq and Afghanistan and Insitu Pacific now looks forward to showing the true versatility and effectiveness of this system as a proven maritime capability in support of the RAN," said Insitu Pacific Managing Director Andrew Duggan. "ScanEagle is unique in that it is the only proven fixed-wing UAS solution operating from ships in the world today with over 25,000 shipborne flight hours globally. It also has the advantage of not requiring the use of a helicopter deck. This is critical on frigates and smaller combatants where there is often only space to embark and operate one rotary wing platform at a time."
Insitu Pacific, located in Queensland, Australia, has provided UAS services to defence, civil and commercial interests in the Asia-Pacific region since June 2009. It is a subsidiary of U.S.-based Insitu Inc.