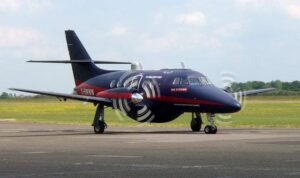 BAE Systems has begun testing technology to enable conventional aircraft to fly safely without pilots, including weather-avoidance and emergency landing systems.
The defence and aerospace firm conducted its first live test at the start of May using a Jetstream 31 passenger aircraft fitted with autonomous flight software and new cloud-detection technology to help the craft avoid and respond to bad weather.
The trials are the latest development under the ASTRAEA programme, a joint project between seven aerospace companies operating in the UK, designed to speed up development and certification of unmanned aircraft systems (UAS) for use in civil airspace.
Read more: http://www.theengineer.co.uk/sectors/aerospace/news/bae-systems-begins-trials-of-unmanned-aircraft-system/1012591.article#ixzz1yAJYvIY4