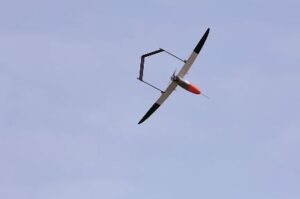 Visiongain's analysis finds that the Unmanned Aerial Vehicles (UAV) market will reach a value of $7.26bn in 2012, as UAVs continue to be demanded for a wide range of military operations that are crucial to support both combat and humanitarian missions.
A Visiongain analyst commented that 'UAVs fulfil both intelligence gathering and offensive combat roles, and as a consequence are expected to be demanded increasingly over the coming years as forces seek to utilise improving technology'.
The report contains 270 tables, charts and graphs that add visual analysis in order to explain developing trends within the UAV market. Visiongain provides forecasts for the period 2012-2022 in terms of value (US$) and number of units for the global UAV market, as well as for five global submarkets: high-altitude long endurance (HALE) UAVs; medium-altitude long endurance (MALE) UAVs; unmanned combat aerial vehicles (UCAVs); tactical UAVs; and small UAVs.
Two separate segments that straddle these submarkets are also reviewed: naval UAVs and civil UAVs. In addition, 20 leading national UAV markets are forecast and analysed by Visiongain over the period 2012-2022, including the total UAV market and the five submarkets in terms of value (US$) and number of units for each of the 20 leading national markets. The report also provides profiles of 30 leading companies operating within the market, and includes an exclusive interview with AeroVironment, a leading UAV company, providing expert insight alongside Visiongain analysis.
"The Unmanned Aerial Vehicles (UAV) Market 2012-2022: Technologies for ISR & Counter Insurgency" report will be of value to current and future potential investors into the UAV market, as well as companies and research centres who wish to broaden their knowledge of the market.