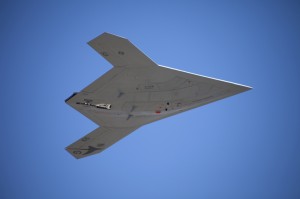 Moog Inc. has announced that the Company supplied the flight control system that maneuvered flight surfaces on Northrop Grumman's X-47B flight test aircraft during its maiden flight on the U.S. Navy's Unmanned Combat Air System Carrier Demonstration (UCAS-D) program.
The successful flight took place at Edwards Air Force Base in Calif. and lasted for approximately 29 minutes. Moog's system features a fully redundant architecture and includes multifunction system controllers, specialized system software and highly dynamic servoactuators to position the aileron, elevon and spoiler flight surfaces.
"First flight is a significant milestone in every aircraft's development and we are proud to celebrate this momentous event with Northrop Grumman and the United States Navy," said Warren Johnson, President of Moog's Aircraft Group. "This accomplishment is a testament to the hard work and attention to purpose of many dedicated people and I wish to congratulate everyone on the team that made this day possible."
The X-47B will demonstrate the capability of an autonomous, low-observable aircraft to be integrated into carrier operations and perform the first-ever carrier launches and recoveries. Additional flight testing of the X-47B and certification for carrier operations will be conducted in preparation for at-sea carrier trials planned in 2013.