Webinar Details
Hosted by
December 3, 2020 - Available on Demand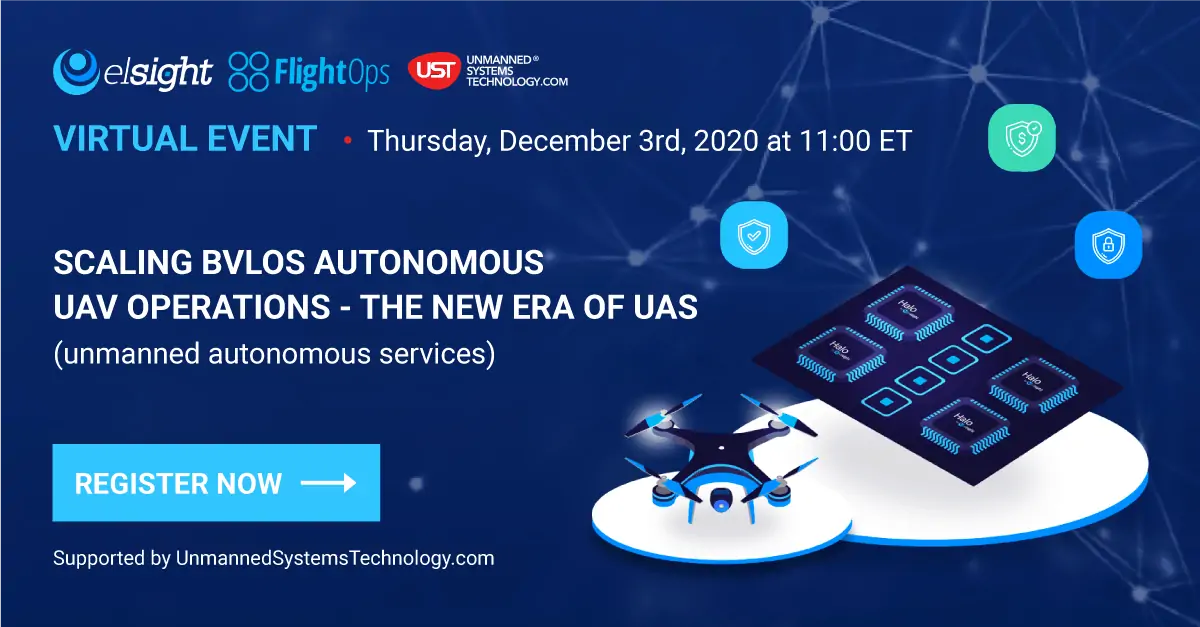 In this webinar, we'll be offering UAV manufacturers, service providers and component specialists the opportunity to take a deeper dive into the BVLOS and Autonomous UAVs' world.
Operating BVLOS and managing autonomous UAV operations are both challenges that stand by themselves, with companies around the world, both OEMs and UAV manufactures alike, trying to solve them in different ways.
In 2020, the necessity in UAV services became much more significant for Healthcare, precision agriculture, cargo delivery, inspection, security, mining, and more. If we do know how to Operate BVLOS, and we do know how to manage autonomous UAVs, then how will connecting both capabilities increase the ability to scale BVLOS autonomous operation to a commercial level, thus launching the industry into a new era of unmanned autonomous services around the globe?
In this webinar, you'll learn:
When will we see UAVs flying all over us, intertwined in our everyday lives, and what is stopping us from being there today?
What is the challenge in BVLOS and autonomous operations management separately, and what is the bigger challenge, and benefit, of combining both capabilities together?
What should you be looking for when choosing OEM partners and component manufacturers?
How will regulation adapt to the fast pace changes of this industry?
How can you grow your business and scale your operations to a commercial level?
And what can Elsight and FlightOps can do to help you out with your challenges?