Webinar Details
Hosted by Blue Marble Geographics
January 26, 2022, 14:00 (UTC)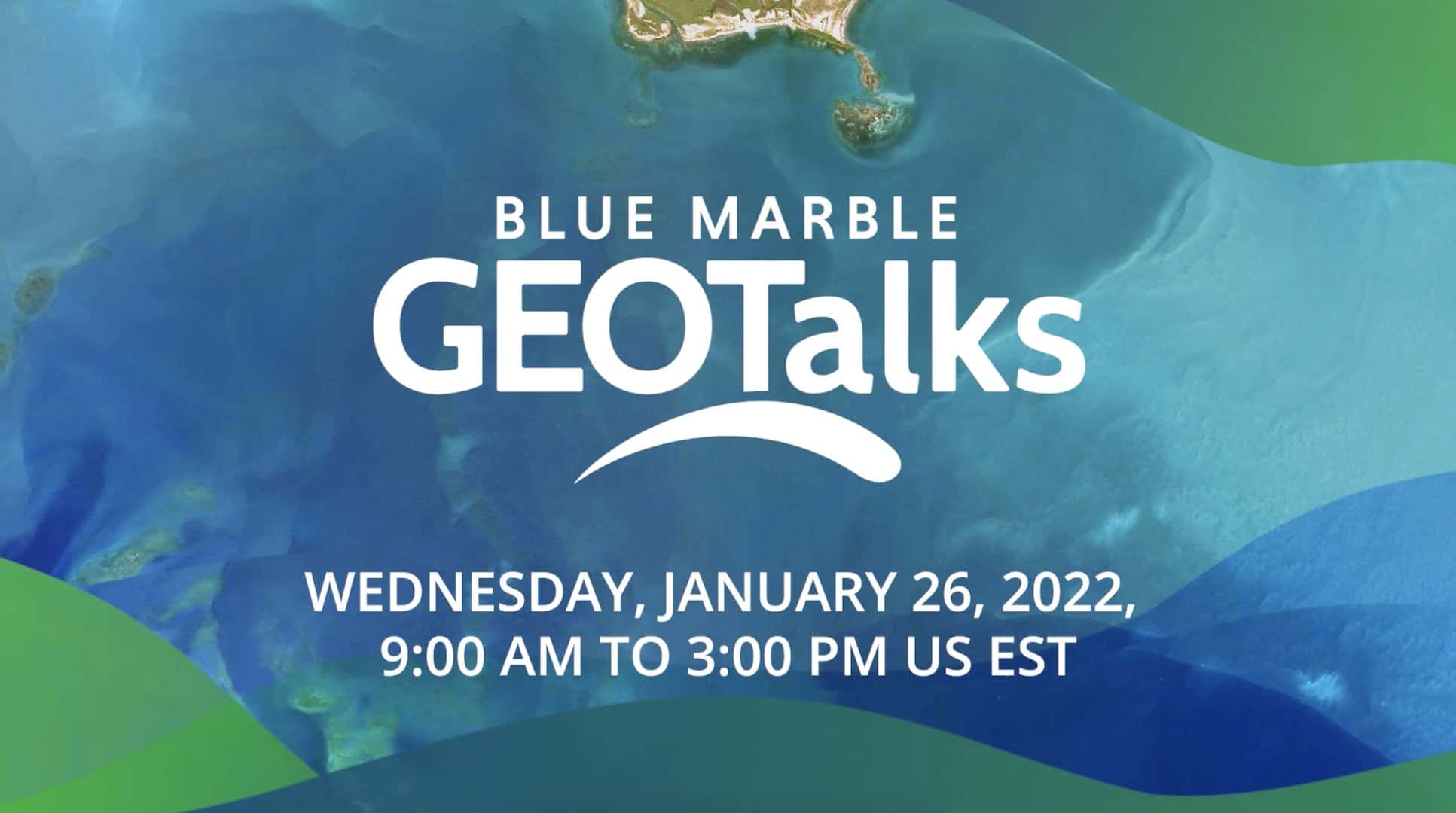 Blue Marble GEOTalks 2022 will be held on Wednesday, January 26, 2022, from 9:00 am to 3:00 pm US EST.
The virtual conference is a free, day-long educational event for geospatial professionals and GIS enthusiasts worldwide who share a common interest in Blue Marble's geospatial technology.
The conference offers a mix of company news, product development updates, tips and tricks, and most importantly, a range of engaging presenters who will share their experiences in their industries using Blue Marble's software products.  View the conference agenda here.
Included in the 2022 program are:
– Larry Mayer, Ph.D., Director of the Center for Coastal and Ocean Mapping at the University of New Hampshire, will talk about his latest expedition to the Arctic and how he uses Global Mapper in his seafloor mapping work.
– Brett Rhodes, a mine surveyor based in Australia, will walk through a Global Mapper terrain analysis project focusing on high-risk mining pits.
– Paul Seaman, a geophysicist based in the United Kingdom, will share how he used Global Mapper in the study of submarine columns with the potential for rapid carbon sequestration at the Ikka Fjord in Greenland.
The agenda will also feature Blue Marble Product Managers as they introduce the latest features and functions of Global Mapper, Global Mapper Mobile, Geographic Calculator, and GeoCalc Online, and Application Specialists who will share some tips and tricks to help you get the most out of the software.
Registration is required and space is limited to be sure to reserve your seat as soon as possible. If you are unable to attend the entire live event, your registration will provide access to recordings of all the presentations.