Event
Webinar: A UAS Program for Fire & Rescue Services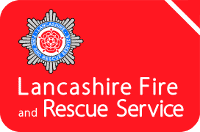 About Webinar: A UAS Program for Fire & Rescue Services
Aeryon Labs will be running a webinar on Thursday 16th February 2017, in collaboration with the Lancashire Fire and Rescue Service (LFRS), to demonstrate how a UAS program can enhance emergency fire and rescue services.
The LFRS UAS program became fully operational in September 2016, using the Aeryon SkyRanger sUAS to respond to situations such as fires, floods, collapsed structures, wildfires and animal rescues. In just four months the Aeryon SkyRanger sUAS had attended more than 70 incidents, including seven fatal road collisions, 29 missing persons, and 34 fire related incidents.
Attend this one-hour webinar session to hear from the team at LFRS as they describe:
How they started their UAS program
Their roles and perspectives from pilot to senior management
Their program and community
The applications for UAS in Emergency Response
Speakers (The LFRS Team):
Steve Darby – Northern Area Incident Intelligence Officer
Tim Murrell – Group Manager and International Search and Rescue Manager
Chris Rainford – Chief Pilot
To find out how UAVs can be used by emergency fire and rescue services, and to join the discussion, register for the webinar here.
More Information and Registration
To learn more about Webinar: A UAS Program for Fire & Rescue Services, to register to attend or exhibit, please click below.