Event
Undersea Defence Technology 2013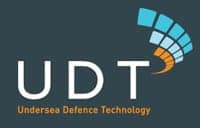 About Undersea Defence Technology 2013
UDT is the underwater defence and security community's dedicated conference and exhibition. It brings together professionals from the military, industry and academia to focus on the cutting edge technologies and developments in: submarine technologies; anti-submarine warfare; mine warfare; and critical developments in delivering security in the underwater environment. The latter includes counter-terrorism and critical national infrastructure protection in this most challenging environment.
Established for over 25 years, UDT is a multi-faceted event that reflects this community's desire for continuous learning in dealing with the world's increasing diversity of threats and challenges. UDT has a conference agenda rich in academic, technical and practical content, and an exhibition that showcases the latest technologies that industry is offering to its customers. But critically UDT shows how customers, industry and academia are pulling together to develop the latest technical innovations to respond to the dynamic security challenges of the underwater environment.
More Information and Registration
To learn more about Undersea Defence Technology 2013, to register to attend or exhibit, please click below.