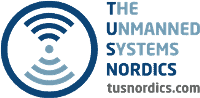 About TUS Nordics
The 5th edition of TUS Nordics Conference & Exhibition (formerly known as Nordics UAS Event), will take place 10 – 12 October 2017 in Odense, Denmark.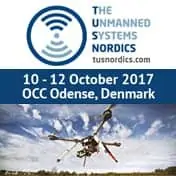 TUS Nordics is the largest Unmanned Systems conference, expo and demo in Northern Europe. Supported by the University of Southern Denmark, UAS Denmark, UAS Test Center Denmark and other Nordic associations, the conference will feature high quality speakers from around the world. This fully integrated international trade show and conference, will focus on the core capabilities of the Nordics, attracting a wide range of industry stakeholders from across the entire Unmanned Systems industry.
Why Exhibit?
Meet new and existing customers, suppliers and business partners
Showcase your product or service to a global audience
Share your knowledge with others at the conferences
Hear about the latest Unmanned Systems news and developments.
Why Attend?
Take advantage of multiple activities: conference, expo, live demonstrations, workshops and networking opportunities
Get direct market access into the Nordic and European market
Gain knowledge about the core capabilities and industries of Scandinavia.

More Information and Registration
To learn more about TUS Nordics, to register to attend or exhibit, please click below.