Event Details
28/05/2019 - 30/05/2019
Copthorne Tara Hotel, Scarsdale Place, London, , W8 5SY, United Kingdom
Visit Website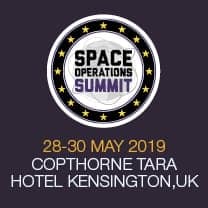 About the Event
Ahead of NATO's publication of their first Space Policy, the Space Operations Summit is designed to bring together the commercial and military space community to identify new opportunities for joint collaboration, overcoming new and emerging threats, and enhance allied space resilience, intelligence and decision-making. The event aims to inform the decision-making process, by engaging subject matter experts in this dynamic defence space community.
Taking place 28-30 May 2019 in London, the event will include the following presentations:
USAF S&T Efforts for Space Vehicles: Building A Resilient & Sustainable Architecture

Designing NATO's Space Policy

Preparing to Fight a War in and through a Contested and Degraded Space Environment

A British Army View on Space Operations – Enabling Maneuver & Decision-Advantage through Space.
Register to attend the inaugural 'Space Operations Summit' to explore these issues, within and across political, military and industrial alliances.
Location Map
Visit Website