Event
Space Operations Summit
May 17-18, 2022
United Kingdom
Key Details
Dates:

May 17-18, 2022
Venue:

London, United Kingdom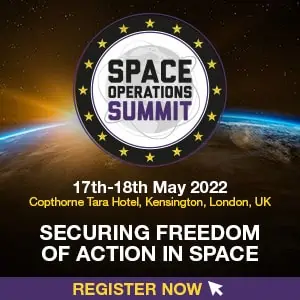 About Space Operations Summit
The annual Space Operations Summit returns as an in-person event taking place in London, UK from 17 – 18 May 2022. Defence iQ's Space Operations Summit is an opportunity to join international military space professionals, joint-space users, aerospace leaders and space SMEs to translate space concepts into robust capabilities.
Download the full programme here >>
Reasons to attend: 
Understand the UK government's vision for Defence as a global actor in the space domain with insights from both UK Space Command and the UK MOD Space Directorate
Share ideas across NATO allies and Partner nations to help coordinate policy and action in space as a new operational domain and as an enabler for future joint operations
Improve access to space by developing partnerships with commercial launch service providers to deliver a repeatable, cost-effective launch capability
Enhance capability in space by identifying information, network, and cyber technologies capable of improving command and control, situational awareness, and resilience for space-based assets
Explore the possibilities and the limitations of space and understand how to counter adversaries using space and space-based assets
Save up to £400 when you register by Friday, 25th March 2022!
More Information and Registration
To learn more about Space Operations Summit, to register to attend or exhibit, please click below.