Event
Oceanology International Americas
February 14-16, 2023
United States
Key Details
Dates:

February 14-16, 2023
Venue:

San Diego, CA, United States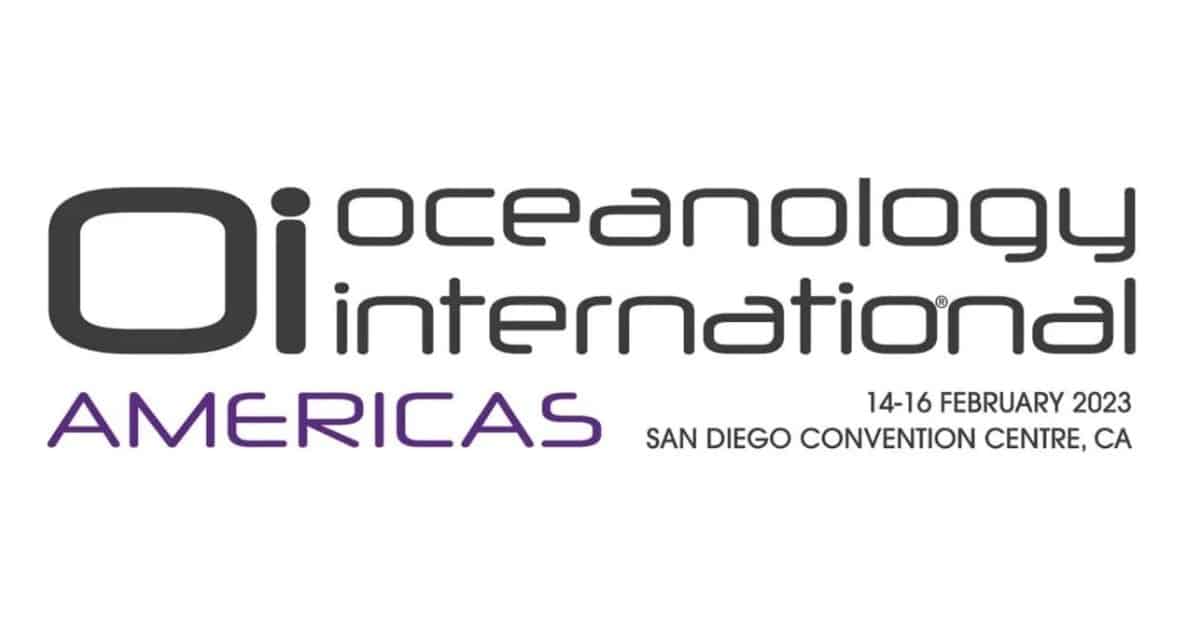 About Oceanology International Americas
Connecting The Ocean Technology, Engineering & Science Community Across The Americas
Oceanology International Americas 2023 is the forum where ocean industry, academia and government connects to discover innovative solutions, from the ocean technology and marine science communities, to improve strategies for exploring, protecting and sustainably operating in the world's oceans and waterways.
We are hugely excited to return to San Diego, bringing together ocean professionals, facilitating ocean connections and showcasing the world's best ocean innovation and technology.
After a hiatus of 4 years, 2 of which were Covid related we are now seeing a surge in demand for face to face events in the sector, the ocean tech' and science community love to meet, network and see the latest innovations live. OiA23 will fulfil the needs of the sector across the Americas. It's the market place for The New Blue Economy, it represents a huge opportunity for the sector to discover, learn and connect with new suppliers, new customers and engage with the community, at an emotional and commercial level.
As Oceanology International Americas continues to develop we are introducing and enhancing a number of features that will enable you to create better connections, forge new partnerships and networks across multiple ocean sectors across the whole of the Americas and the Asia Pacific region.
The market that OiA creates draws attendees from the USA. Uk, Mexico, Canada, the wider Southern Americas, Africa and Asia. OiA23 is a catalyst for innovators from Aquaculture, O&G, maritime security, ICT, Uncrewed vessels, robotics, cameras, sensors… the goes on.
More Information and Registration
To learn more about Oceanology International Americas, to register to attend or exhibit, please click below.