Event
National Drone Show 2016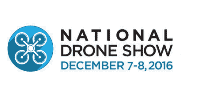 About National Drone Show 2016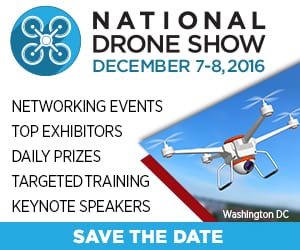 Co-located with GV Expo, the National Drone Show 2016 is an exciting conference and expo featuring Unmanned Aerial Vehicle (UAV) video capture technology. Bringing together thousands of video professionals, this two day event will deliver cutting-edge discussions and demos of the latest UAV and video capture, management and delivery technologies and techniques.
The National Drone Show will feature a drone flying cage; free-to-attend sessions on the exhibit floor covering the latest drone technologies and regulatory topics; the D.C. Drone Film Festival; and in-depth training sessions for UAV users.
Why attend the National Drone Show?
Get Educated
The National Drone Show offers a range of learning opportunities, from brief tutorials to in-depth training.
Gain Experience
Pilot a selection of UAVs in the National Drone Show's flying cage and at after-hours events.
Go Shopping
Browse (or buy) the many drone-related products on the show's busy exhibit floor.
Get Connected
Network with fellow drone videographers, get advice from industry experts and educators, attend user group meetings, and showcase your work at the DC Drone Film Festival.
Get It All in One Place
The National Drone Show is the only East Coast event to bring thousands of drone video professionals together to learn about the latest technologies for UAV/UAS video capture, management and delivery.
REGISTER TODAY for your FREE Exhibit Hall Pass to both the National Drone Show and GV Expo.
More Information and Registration
To learn more about National Drone Show 2016, to register to attend or exhibit, please click below.