Event
Military Flight Training Middle East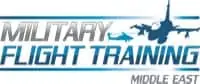 About Military Flight Training Middle East
Developing effective flight training programmes and simulation systems to meet current and future operational requirements.
With the increasing complexity of military aircraft technology and capabilities there is a growing need for investment in pilot training and procurement of simulation equipment. Preparation and development of training courses combined with adoption of world-class technology has seen training and simulation become a priority for Armed Forces globally.
In the Middle East the rate of procurement and adoption of fast, rotary, multi-engine aircrafts has led to a heavy requirement on training in order to close the flight training gap. Armed Forces are planning to invest heavily in order to ensure operational ability matches aggressive fleet expansion plans.
At Military Flight Training Middle East we will explore best practice, latest technologies, operational requirements, training doctrine and policy as well as showcasing solutions for the challenges that Armed forces face today.
Benefits of attending:
Network with flight training programme managers to discover regional training requirements
Learn about current best practice from leading air force training academies
Examine ways of closing the flight training gap and how to deliver the best and most cost effective training for your pilots
Hear about simulation technologies for both rotary and fixed wing aircrafts
Explore synthetic and operational flight training and examine the cost benefits of each
Learn about the latest technologies available and which is the best fit for your flight training programme
Who will attend?:
Chiefs of Training and Education
Heads of Policy and Planning
Air Academy Commandants
Air Force Commanders
Flight Training Programme Managers
Heads of Training Systems and Simulation
Flight Instructors
Test Pilots
More Information and Registration
To learn more about Military Flight Training Middle East, to register to attend or exhibit, please click below.