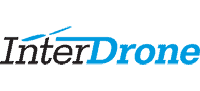 About InterDrone
Advance your commercial drone career at InterDrone Las Vegas, September 3-6 2019, and join thousands of professionals for four days filled with world class training and industry-leading vendors.
The future of the commercial drone industry begins at InterDrone. Over the course of 4 days, attendees receive comprehensive drone training from the industry's top speakers from world-class companies and entities such as DJI, the FAA and more. Attendees gain exclusive access to  the leading drone companies on the show floor and the unrivaled opportunity to see the tech in person. UAV professionals from every corner of the drone world use InterDrone as the platform to network with fellow attendees within their vertical as content and special events are tailored to their specific enterprise needs.
InterDrone features more than 120+ panels, sessions, drone workshops, courses, and keynotes on key topics including:
Construction, Mining and Aggregates
Precision Agriculture
Surveying and Mapping
Energy  and Infrastructure Inspection
Cinema and Photo
Public Safety
Business
Development and Hardware
Learn more about our conference program and training offerings.
In the InterDrone exhibit hall meet with more than 135 exhibitors and companies showcasing the latest hardware, groundbreaking software, and innovative services shaping the future of the drone industry.
Register now for a 3-Day PLUS Preconference Pass or a 3-Day Pass for access to the most comprehensive training program in the commercial drone industry.
Put your finger on the pulse of this fast-evolving space and discover the future of drones at InterDrone.
More Information and Registration
To learn more about InterDrone, to register to attend or exhibit, please click below.