Event
ICA Summit 2022
May 30-31, 2022
Germany
Key Details
Dates:

May 30-31, 2022
Venue:

Munich, Germany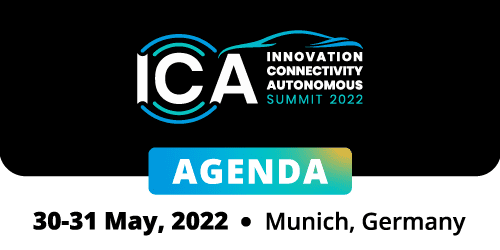 About ICA Summit 2022
After the successful 1st ICA Summit in Munich, InLinum are pleased to kick-start the 2nd edition. This time we hope that the situation allows us to make an even better and bigger event! Autonomous cars are no longer far from the imagination of what our future could look like. We all know that there are various levels of automated vehicles, but what can we expect to see on roads soon? What is more – our entire automotive industry is being redefined by fast-changing technology. As a result, it is important to consider how manufacturers and suppliers will integrate key connectivity requirements and achieve advanced levels of autonomous driving. The autonomous vehicle is more than just a blurred dream that is still off in the distant future; it's already happening!
The closed-door ICA Summit will dwell into the most innovative solutions, regulatory framework of development and validation. Attendees will have a chance to explore the latest developments in the industry and share their insights. Would you like to be one of the selected participants?
Conference sessions will be divided into individual presentations & panel discussions. Each coffee break will be held in a networking area where exhibitors are going to present the most cutting-edge solutions. At the end of the 1st-day conference, attendees will have the opportunity to extend their networking in an exclusive cocktail reception.
More Information and Registration
To learn more about ICA Summit 2022, to register to attend or exhibit, please click below.