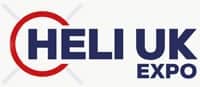 About Heli UK Expo
The UK Helicopter Trade Show
Our objective is to work with the industry to build awareness and encourage acceptance of the crucial role Helicopters play in key services including EMS, Law Enforcement, Offshore Development, Search & Rescue and many others, as well as being a vital means of transport for people and industry.
Sectors Covered
UAV

Security & Military
Fire Fighting
Forestry & Survey
Air-Med & Rescue
Private & Corporate
Seminar Series
A two-day Seminar Program will be held during the event, featuring speakers from across the helicopter industry and presentations by leading companies.
Demonstration Flights
See live demonstrations of the versatile role of helicopters in various missions, including flight displays, tactical demonstrations and emergency scenarios.
More Information and Registration
To learn more about Heli UK Expo, to register to attend or exhibit, please click below.