Event
Driverless Technologies Insurance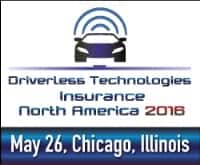 About Driverless Technologies Insurance
Driverless Technologies Insurance North America 2016 will bring together leading North American insurance carriers, OEMs, Regulators, Researchers and service providers to gain clarity on how the progressive implementation of autonomous driving technologies will impact auto insurance business models, both in the private auto and commercial vehicles space.
From emergency automatic braking to distance control systems, the way we drive is moving towards assisted driving. With leading OEMs completely invested in the technological evolution towards driverless vehicles, autonomous technologies are being implemented every day, drawing the automotive industry closer to full autonomy.
To find out more about the event, you can download the event brochure here. You can also get in touch directly by messaging [email protected].

More Information and Registration
To learn more about Driverless Technologies Insurance, to register to attend or exhibit, please click below.