Event
Driverless Technologies Insurance 2016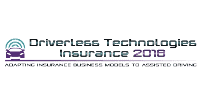 About Driverless Technologies Insurance 2016
Autonomous technologies currently being implemented in the fleet space are already contributing to safer roads and minimising risks. This is already impacting the frequency and severity of claims, and every insurance carrier is questioning how and when this will feed into premium pricing and eventually affect the private auto market.
Driverless Technologies Insurance 2016 will bring together leading European insurance carriers, OEMs and app developers to gain clarity on how the progressive implementation of autonomous driving technologies will impact auto insurance business models, both in the private auto and fleet spaces.
More Information and Registration
To learn more about Driverless Technologies Insurance 2016, to register to attend or exhibit, please click below.