Event
Course: UAS for the Emergency Services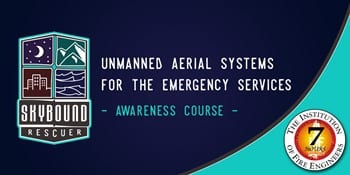 About Course: UAS for the Emergency Services
Attend this one-day workshop to gain understanding of how UAS can aid emergency services and search-and-rescue teams.
Aimed at managers and tacticians, attendees will hear from a number of experts in their fields.
At the end of the class, the participant should have an understanding of:
How to evaluate or plan for a small unmanned aerial system (sUAS) being considered for purchase or lease (including airframe, payload, power type, post-processing software etc.),
What equipment needs to be purchased or leased to accompany the sUAS
What questions to ask manufacturers before purchase or lease
What the training requirements are
What the relevant CAA regulations are and other safety considerations for public accountability.
More Information and Registration
To learn more about Course: UAS for the Emergency Services, to register to attend or exhibit, please click below.