Event
Coast Guard Capability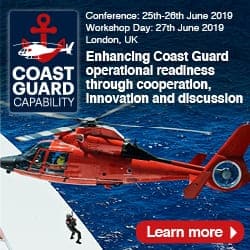 About Coast Guard Capability
Coast Guard Capability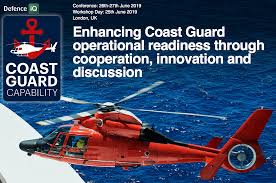 2019 provides a forum to help coast guards and related maritime organisations achieve mission success.
Modern coast guards are faced with increasingly varied and complex challenges covering a wide range of missions which demand specialist equipment and highly trained personnel. Often this requires working under extreme stress, strict time conditions using multi-function capabilities and platforms as effectively as possible.
Download the conference agenda here to find out more: http://bit.ly/cgc__19
The conference will bring together senior decision makers from the global Coast Guard community looking for solutions to improve their key capabilities. These solutions include:
Integrated communications systems that can be effective in remote environments and improve interoperability between partner agencies and nations
Unmanned, on-board and shore-based sensors which can support provide enhanced maritime domain awareness for a range of missions
Mission management technology and AIS systems which can deliver data fusion and improved coordination between multiple operators
Exclusive Related Content:
Global Market Report – Key Ongoing Programmes and Requirements, and Upgrades of Existing Systems and Platforms for Nations – http://bit.ly/CGC_globalreport
Technology, communications and partnerships: Interview with Adam Erland, Training and Operations Advisor, Canadian Coast Guard Auxiliary Maritimes – http://bit.ly/cgc_interview
Early bird discount:  Book by 31st May to Save £300!
Register here: http://bit.ly/cgc_pricing
More Information and Registration
To learn more about Coast Guard Capability, to register to attend or exhibit, please click below.