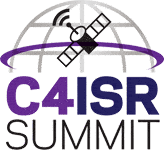 About C4ISR Summit
Ensuring the acquisition and appropriate application of C4ISR capabilities and assets will guarantee informational superiority in a century that has been deemed the age of information. Maximising situational awareness and informational superiority via C4ISR translates not only into an operational advantage on the battlefield but an advantage in all domains, including air, land, sea, space, and most recently, cyberspace. Attaining the cutting edge C4ISR capabilities technology will ultimately enable rapid response to emerging threats in a dynamic and changing region.
In response, IQPC is pleased to organise C4ISR Summit, taking place in Abu Dhabi, United Arab Emirates from 15-17 April 2013. The event is attended by Heads of Command and Control, Modernisation Programme, C4, joint C4ISR, Operations, Reconnaissance, Military Intelligence, Plans & Policy, Commander, Deputy Commander, C2, ICT and solution providers.
More Information and Registration
To learn more about C4ISR Summit, to register to attend or exhibit, please click below.