Event
AUVSI's Unmanned Systems Europe Conference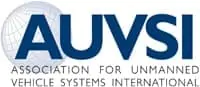 About AUVSI's Unmanned Systems Europe Conference
This dynamic conference will feature a renowned line-up of speakers representing international regulatory agencies, as well as civil and commercial remotely piloted aircraft systems (RPAS) end users. Each day of the conference will kick-off and end with an outstanding keynote presentation addressing the most important trends, advancements and information impacting the RPAS industry.
Other planned session topics include:
Emerging RPAS applications in the commercial and civilian sectors
Facilitating RPAS operations in unrestricted airspace
Standards development for RPAS in Europe
Funding and Insuring RPAS operations
Influencing public perception on RPAS operations
Encouraging mutual cooperation for RPAS development between the defense and commercial sectors
More Information and Registration
To learn more about AUVSI's Unmanned Systems Europe Conference, to register to attend or exhibit, please click below.