Event
AutoSens, Hong Kong
January 1-1, 2021
China
Key Details
Dates:

January 1-1, 2021
Venue:

Hong Kong Science & Technology Park, Science Park East Avenue, Hong Kong, Fo Tan, China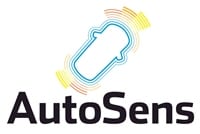 About AutoSens, Hong Kong
Building on the strength of AutoSens over the past 5 years and leveraging relationships in their community, organisers are gathering the leading engineering minds and innovative technologists across Asia to develop this edition. Arriving in Hong Kong at the Hong Kong Science & Technology Park during November 2021, AutoSens will deliver more of the same in-depth technical content addressing vehicle perception and sensing challenges, as well as establishing a local finger on the pulse, to discuss the latest pan-Asian market developments with an international audience.
As an international business hub, Hong Kong provides the perfect meeting point for the global AutoSens community of leading engineers to gather and discuss the development of vehicle perception systems, and their contribution to enabling progression through the levels of autonomy. Hong Kong, with its accessible transport links, allows visitors from across the Asian continent as well as international attendees, the chance to delve into the autonomous vehicle technology market in Asia and beyond.
"I can't think of a better combination – the latest innovations from Asia, the backdrop of one of the world's most famous cities, and the global AutoSens community convening for the latest addition to the world-class event series." Abhay Rai, VP of Product Marketing, Visteon
"AutoSens is a great go-to place to talk, network, and connect sensors with robotic perception for ADAS and Autonomous Driving. Hosting the event in Hong Kong adds so much excitement by bringing the innovations and speakers around the world, and world's manufacturing powerhouse to one place." Wesley Shao, Director, Autonomous Driving, BYTON
Early bird discounts available – find out more at www.auto-sens.com
More Information and Registration
To learn more about AutoSens, Hong Kong, to register to attend or exhibit, please click below.