Event
Autonomous Technologies Summit
Virtual Event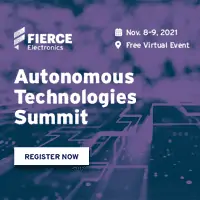 About Autonomous Technologies Summit
Although the use of robots has expanded drastically over the last decade, we've only reached the tip of the iceberg in autonomous technology. The launch of autonomous systems for everyday use still requires a large amount of interdisciplinary research and support from policies and funding. Research in the fields of neuroscience, mathematics, sensor physics, robotics, and computer science are needed to address remaining crucial scientific challenges. The Autonomous Technologies Summit will discuss how innovations in sensors, AI, processing power, connectivity and security are expanding the possibilities for autonomous technology.
More Information and Registration
To learn more about Autonomous Technologies Summit, to register to attend or exhibit, please click below.