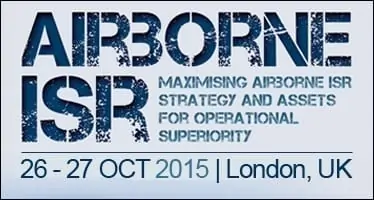 About Airborne ISR 2015
The increased use and investment in airborne ISR capability is a trend that has swept across both established and emerging militaries on a global scale. By providing accurate and timely intelligence, situational awareness is enhanced and force multiplied. So as to gain further insight into this dynamic area of operations, it is with great pleasure that we invite you to attend Airborne ISR 2015, taking place from the 26th – 27th October in London.
Airborne ISR 2015 aims to cover a variety of key areas, ranging from well-established NATO programmes such as the JISR, to the independent efforts of member states. Additionally, the effective integration of ISR assets, individual and joint training programmes, minimisation of operational costs and the emergence of cutting edge technology shall all feature heavily.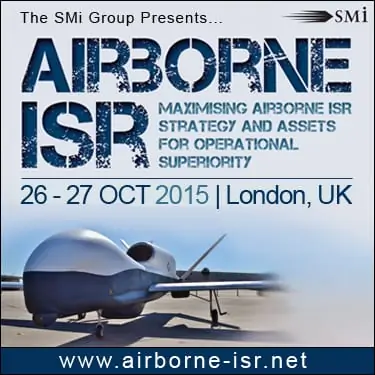 The 2015 expert speaker line-up features:
Air Commodore Paddy Teakle, Deputy Commander and Chief of Staff NAEW&C Force Command, NATO
Brigadier David Evans, ACOS IS, Information Superiority, Royal Navy, UK
Colonel Laura Ryan, Director of Policy, Plans and Assessments, 25th Air Force, United States
Colonel John McCurdy, Director of Research, United States Air Force Academy
Squadron Leader Rob Farrant, Sentinel Requirements Manager, Air Command Capability Branch, RAF, UK
Lieutenant Colonel Jan "Muezli" Ruedisueli, Commander of 306th Squadron, Royal Netherlands Air Force
Mr Rob Munday, Unified Vision 2014 Assessment Director, NATO
Dr James Wood, Fellow, Cyber and Information Systems Division, DSTL, UK
Mr Rob Murray, Head of ISR, Defence Investment Division, NATO
To see the full list of speakers download a brochure at www.airborne-isr.net/UST
Benefits of attending
Hear an insider up-date on NATO's overarching and influential programmes, such as the Allied Ground
Surveillance (AGS) programme and the Airborne Early Warning and Control System (AWACS)
Have the opportunity to hear from and bench mark against strategic partners, an account of their independent efforts to develop and enhance their airborne ISR capabilities
An ideal forum for the advancement of interoperability and co-operation amongst airborne ISR assets and the opportunity to gain an insight into the industry's fluid and ever advancing technological improvements
In addition don't miss the interactive post-conference workshop on:
Holistic ISR – How to Train
Workshop Leader: Ewan Stockbridge, CEO, IamISR
Event details
For more information and to register visit: www.airborne-isr.net/UST
Book by 17th July to receive £200 discount
Book by 30th September to receive £100 discount
For more information contact the events team on: +44 (0) 20 7827 6000 or [email protected]
More Information and Registration
To learn more about Airborne ISR 2015, to register to attend or exhibit, please click below.