Event
Air Missile Defence Technology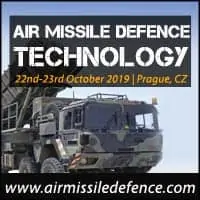 About Air Missile Defence Technology
SMi is pleased to present the 4th annual conference on Air Missile Defence Technology, taking place in Prague on 22nd and 23rd October 2019.
With militaries constantly facing varied threats, operators have crucial requirements for flexible and adaptable systems that can counter the ever-changing battlespace environment. In conjunction with this, constrained budgets mean the importance of allied cooperation is more prevalent than ever and interoperability between systems and national partners is crucial for any future planning.
The need for combined Air Defence programmes has therefore become a common goal for allied forces around the world. With this in mind, and bringing together senior representatives from military, industry and academia, SMi's Air Missile Defence Technology 2019 conference will centre on developing and improving the technology behind AMD programmes to ensure they are well prepared for future mission requirements.
The 2019 conference will provide a unique insight into:
GBAD
Counter Medium and Ballistic Missile technologies
C-RAM
Integrated and Networked Radar systems
Confronting ICBM threats
Developing coherent international strategies
And much more!
Early bird discounts:
Register by April 30th to save £400
Register by May 31st to save £300
Register by June 28th to save £200
To register for the conference online, visit www.airmissiledefence.com/ustwl
More Information and Registration
To learn more about Air Missile Defence Technology, to register to attend or exhibit, please click below.