Event
AIAA Policy Symposium: Civilian Applications of UAVs – A California Perspective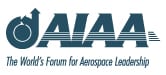 About AIAA Policy Symposium: Civilian Applications of UAVs – A California Perspective
The Teal Group's 2012 market study estimates that Unmanned Aerial Vehicle (UAV) spending will almost double over the next decade from current worldwide UAV expenditures of $6.6 billion annually to $11.4 billion, totaling just over $89 billion in the next ten years.
Congress is determined to clear the way for UAVs to start operating in commercial airspace when it passed legislation calling for the Federal Aviation Administration to set up six testing sites, and develop a certification plan by 2015. With its long aerospace history and its secure testing ranges, California is already at the forefront of UAV activity in the U.S. and is expected to earn one of those sites.
UAVs are currently in use or under consideration around the world and in U.S. unrestricted airspace for such civil and commercial uses as:
Wildfire Detection and Management
Pollution Monitoring
Event Security
Traffic Monitoring
Disaster Relief
Fisheries Management
Pipeline Monitoring & Oil and Gas Security
Meteorology – Storm Tracking
Remote Aerial Mapping
Transmission Line Inspection
AIAA is pleased to Co-Host the Symposium with Lt. Governor Gavin Newsom, California State Assemblyman Jeff Gorell, California State Senator Steve Knight, and Assemblyman Steven Bradford to engage policymakers, designers, manufacturers, test squadrons, and consumers in discussion about the benefits of commercial and civil UAV applications.
More Information and Registration
To learn more about AIAA Policy Symposium: Civilian Applications of UAVs – A California Perspective, to register to attend or exhibit, please click below.