Event
2016 China Commercial UAV Congress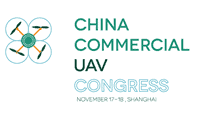 About 2016 China Commercial UAV Congress
"2016 China Commercial UAV Congress" will be held on November 17th-18th, 2016 in Shanghai, China.
The event serves as an international platform for officials from the government authorities and associations, management from UAV manufacturers, experts from Scientific Research Institutions, Technical and R&D Directors from leading materials and spare parts providers, and UAV end users to gather together to share the latest policies for Commercial UAV industry development, to discuss cutting-edge technology and challenges of Commercial UAV manufacturing, while seeking to broaden the network and find the best business partners.
It will allow both speakers and attendees to hear and exchange best practices with top level experts and to discuss new strategies that can be taken away and applied to China Commercial UAV market.

Hot Topics:
Interpretation on Regulation of China Commercial UAV Air Traffic Management.
Spotlight on Safety and Airworthiness Certificate of Commercial UAV
Discussion on Technology Innovation of Commercial UAV Core Components & Materials.
Future Mission of Commercial UAV in the Era of "UAV+" (Rescue, Nuclear Power Plant, Intelligent Transportation, etc.)
Discussion on How to Develop Long Endurance for Commercial UAV.
The Opportunities and Challenges on the Way of UAV Commercialization.
For more information, please contact:
Ms. Juley MAO
Tel: +86 21 6085 1000
Mobile: +86 139 1693 1079
Email: [email protected]
More Information and Registration
To learn more about 2016 China Commercial UAV Congress, to register to attend or exhibit, please click below.