Event
2014 Mid-Atlantic Symposium on Aerospace, Unmanned Systems, and Rotorcraft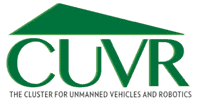 About 2014 Mid-Atlantic Symposium on Aerospace, Unmanned Systems, and Rotorcraft

The Cluster for Unmanned Vehicles and Robotics (CUVR) is pleased to announce that The Keystone Chapter of AUVSI in partnership with the Philadelphia Chapter of the American Helicopter Society (AHS) and the Philadelphia Chapter of the American Institute of Aeronautics and Astronautics (AIAA) will be holding a mini-symposium on aerospace, rotorcraft, unmanned systems (all types) and robotics on April 10, 2014.
The event will be held at the Villanova University Conference Center, 601 County Line Road, Radnor, PA 19087 and will start at 8AM.  There will be a career development and networking room open all day.  Scheduled to be the Keynote Speaker is Jon Greene, Interim Executive Director for the Mid-Atlantic Aviation Partnership (MAAP), the winner of the FAA VA-NJ Test Site.  Registration, Sponsorship and Exhibition information is available by visiting the event's webpage at http://cuvr.org/mas for details.
More Information and Registration
To learn more about 2014 Mid-Atlantic Symposium on Aerospace, Unmanned Systems, and Rotorcraft, to register to attend or exhibit, please click below.