Event
2013 Aerospace Today and Tomorrow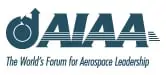 About 2013 Aerospace Today and Tomorrow
Since 1989, Aerospace Today … and Tomorrow has provided a forum for executive discussion on the aerospace industry, from government and corporate perspectives. Participants will gain valuable insight from key industry leaders, who will address current business and technical issues affecting the aerospace community.
Speakers have been selected based on their position and their ability to interact with the exclusive audience this conference attracts. Each one will offer their perspective on current business opportunities and challenges for the aerospace industry.
More Information and Registration
To learn more about 2013 Aerospace Today and Tomorrow, to register to attend or exhibit, please click below.