SolAero Technologies is a leading manufacturer of high efficiency solar cells, solar panels and composite structural products for unmanned aerial vehicle (UAV) and aerospace applications.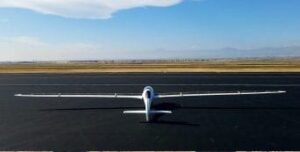 Our solar power solutions and precision aerospace structures support a wide array of unmanned vehicle applications, including exploration, science and earth observation, defense intelligence and communication, and commercial telecommunications.
As the worldwide leader in multi-junction solar cell production, our world-class manufacturing facility is capable of producing more than 600kWe per year. We can manufacture panels from a variety of cell types and geometries and have broad experience of designing to state-of-the-art mission requirements for customers such as NASA, Google and Boeing.
We maintain a variety of high-tech in-house environmental test facilities, including a TVAC chamber and numerous ambient thermal cycling chambers. Our team of experts provides fast development times and consistently exceeds design and performance expectations.