SmartLink
Three Datalinks in One
Gone are the days of using separate telemetry systems; say hello to SmartLink. FPV and payload cameras, telemetry and control with ultra low latency, and a range of up to 20km. Unlimited range with LTE.

SmartLink Air Module
SmartLink Air is based on a powerful quad-core ARM Cortex A53 SoC (system-on-chip) computer. The system is capable of handling two real time HD video streams from cameras (CSI and HDMI), autopilot telemetry options, and control.
The air module has plenty of resources for user applications both custom-made and off-the-shelf. Various interfaces including USB, UART, I2C, SPI allow users to connect their payload and tightly integrate it with Sky-Drones or third-party flight controllers and / or ground control stations. LTE connectivity is available as an additional option and is done so by plug-and-play technology.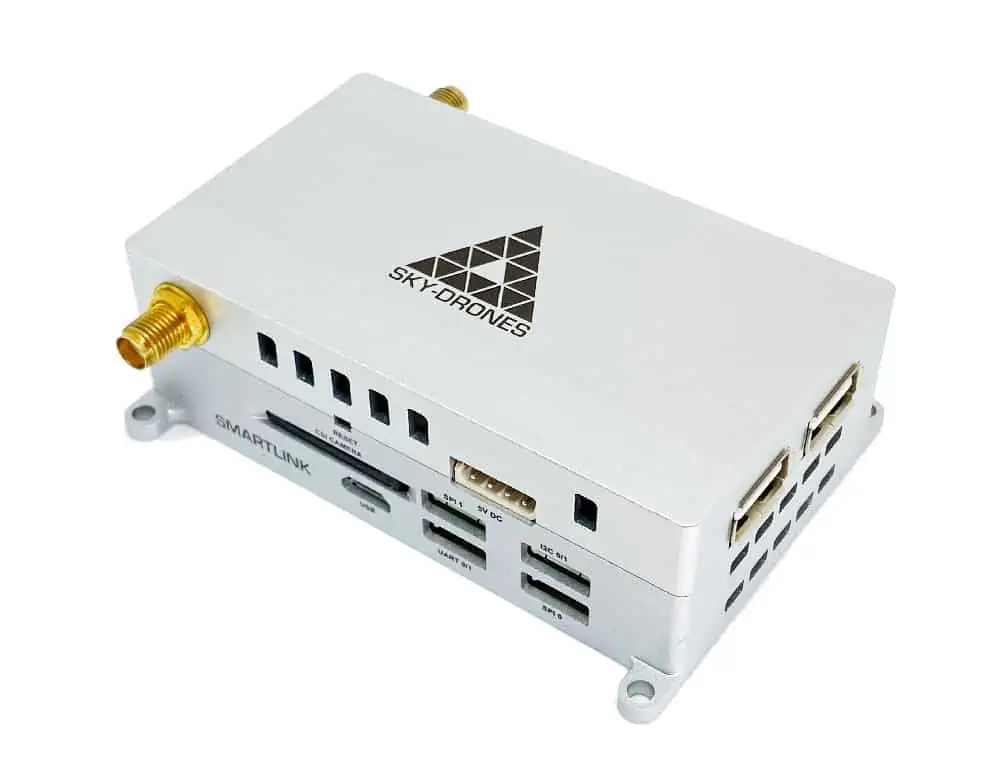 SmartLink Ground Module
Compact and lightweight, SmartLink Ground has a micro USB connector to interact with any kind of device - laptops, smartphones, tablets, desktop computers and more are all supported. All you need to do is connect it and open the Sky-Drones SmartAP GCS application (free to download and use).
The ground module features an active cooling system which allows the module to withstand high ambient temperatures making it reliable even in the harshest of environments.
2x2 MIMO technology provides higher bandwidth, lower latency and longer range.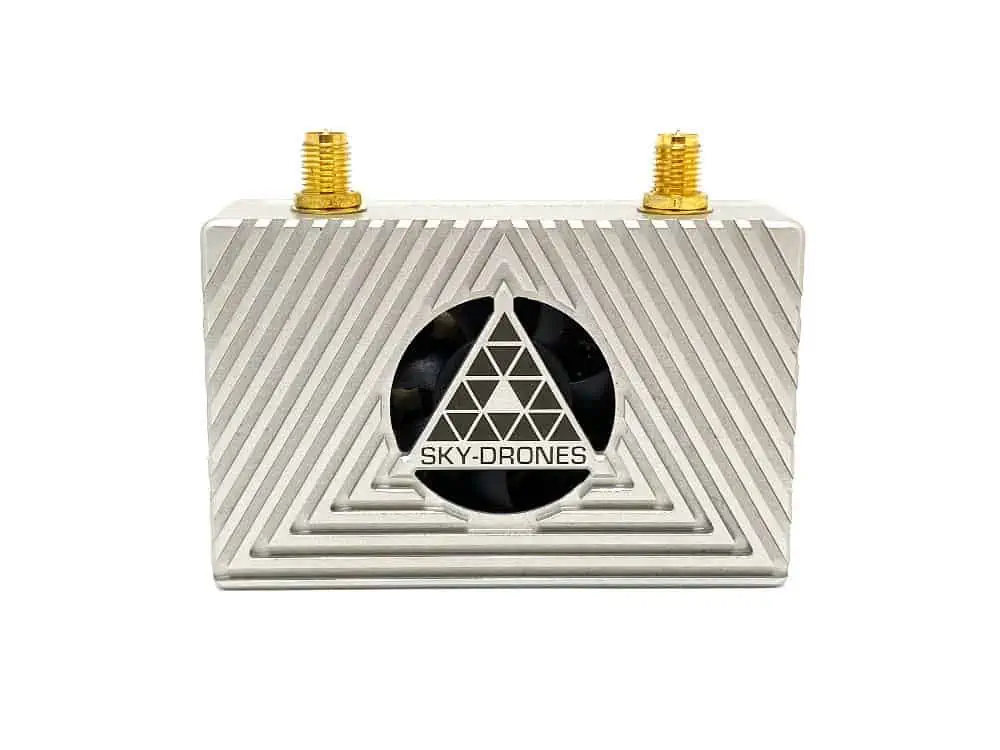 Included in SmartLink
SmartLink set includes everything needed to set up wireless communication for video, telemetry and control:, including:
SmartLink Ground module
SmartLink Air module
2x Air module antennas
2x Ground module antennas
CSI camera
Telemetry cable
HDMI cable
Air module power cable
Ground module power cable
Want to know more? Use the links below to get in touch!