SB100 Pro
The SB100 Pro is a multipurpose USV (uncrewed surface vessel) platform designed to perform high-quality marine data collection tasks, enabling a wide range of applications including:
Hydrography
Water Analysis
Engineering Inspection
Scientific Research
Search & Rescue
Water Surface Cleaning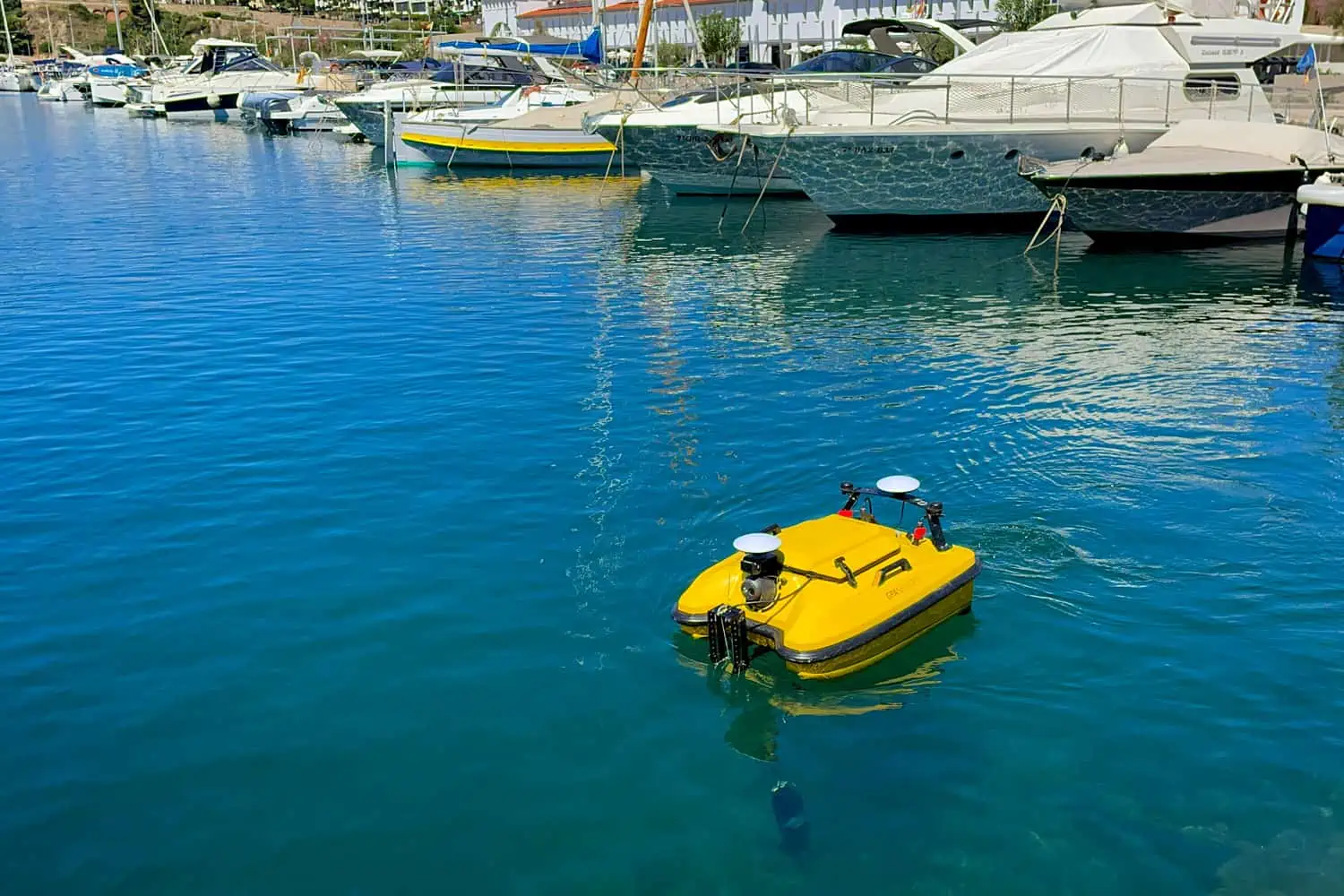 Requiring only a single operator and transportable in a car or small van, the lightweight and compact USV can significantly enhance the efficiency and effectiveness of marine and ocean operations. Able to undertake missions autonomously or via remote control, it can be used to access confined or dangerous areas without risk to the operator.
The SB100 Pro USV boat can be equipped with a wide range of payloads, providing multi-mission versatility. Compatible payloads and equipment include:
Echologger, ImpactSubsea, Kongsberg, CEE HydroSystems and Teledyne Marine single-beam echosounders
Tritech and Imagenex side-scan sonars
WASSP. Norbit, R2Sonic and Teledyne multibeam echosounders
Tritech sub-bottom profilers
Valeport sound velocity profilers
Nortek and LinkQUest ADCPs
Velodyne, Robosense & Norbit LiDAR scanners
SBG Systems IMUs/INS
Sony IMX underwater cameras
The SB100 Pro includes a rugged ground station for payload operation based around a Microsoft Surface Pro tablet, as well as a lightweight handheld controller for vessel piloting. The controller can also be used to view a low-latency HD video stream from the vessel's onboard FPV camera.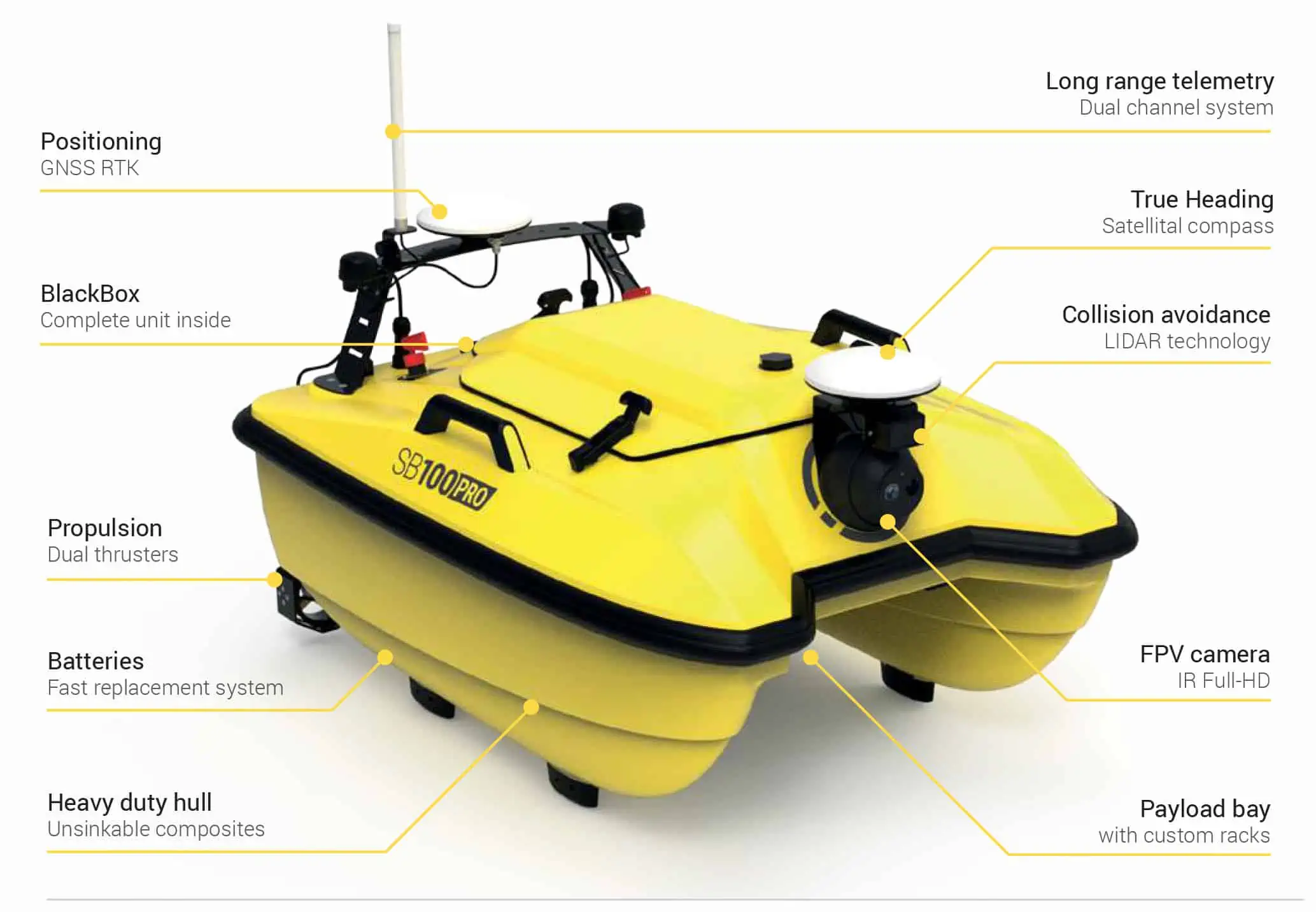 Specifications:
Dimensions
103 x 75 x 55 cm
Weight
31 kg (no batteries)
Draft
15cm
Max Payload Capacity
15 kg
Working Speed
1 m/s
Communications Range
1.5 km (built-in radio link)
Unlimited with 4G/LTE
Endurance
Up to 3h @ 1 m/s using thrusters