SkyRobot™ FX-Y Hexacopter UAS
The SkyRobot FX-Y is a fully autonomous hexacopter UAS designed to provide tactical aerial surveillance, both during the day and at night, under military field conditions.
The rugged NATO-compliant system provides stabilized live video and metadata with geo-referencing and auto-tracking, and features an advanced encrypted communications link with soldier-comms relay functionality. In addition to standalone usage, it can also be specially integrated into armoured vehicles and vessels to provide aerial support.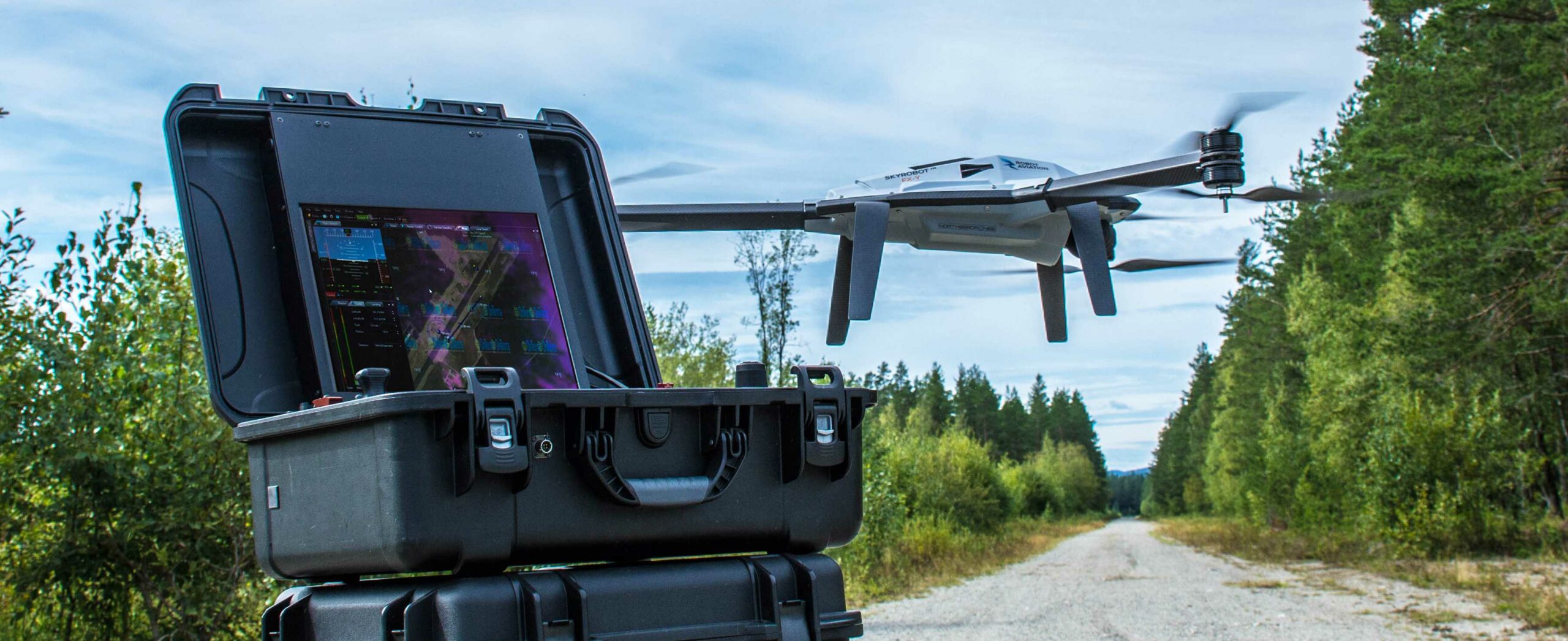 The FX-Y UAS includes a rugged handheld GCS (ground control station) that allows users to plot waypoints as well as manually control the aircraft and EO/IR gimbal. Weighing just 1.2 kg, it features a 10.1" multi-touch screen, up to 4 hours of battery life, and Wi-Fi/LTE/Bluetooth connectivity.
Specifications:
| | |
| --- | --- |
| Dimensions (L x H) | 0.9 x 0.3 m |
| MTOW | 12 kg |
| Payload Capacity | 3 kg |
| Flight Endurance | 45 mins |
| Mission Radius | 20 km |
| Speed | 45 km/h (cruise) | 90 km/h (max) |