MP21283X UAV Autopilot
The MP21283X is a triple-redundant UAV autopilot system designed for safety-critical missions such as transport of valuable payloads. Incorporating three MicroPilot MP2128HELI2 autopilots and featuring the ability to install two independent radio modems, it provides the highest level of safety and reliability and is ideal for both fixed-wing and helicopter UAVs.
Configuration, state and waypoints are synchronized among all three autopilots, with advanced voting logic for reliable selection and smooth handover capabilities in the event of failure. Communication links are automatically switched when operation is passed from one autopilot to another, ensuring that the operator on the ground is always monitoring and controlling the currently active autopilot.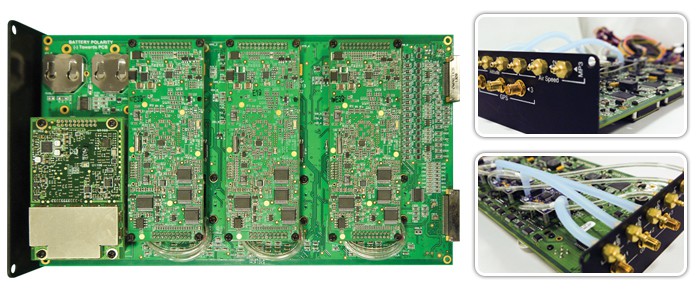 Specifications:
Size (L x W x H)
227 x 127 x 54
Weight
859g
Power
750 mA @ 12V (typical)
Max Gyro Angular Rate
150o/sec
I/O
16 servo outputs
16 ADC inputs
Attitude Update Rate
200 Hz