Mimer SoftRadio Radio remote control over IP
With the SoftRadio system you can remote control any two way radio using an IP connection from radio to operator. You can have one or many radios and you can have one or many operators, in the same system.
The system can be expanded with things like audio recording, intercom and phone connection.
In the picture below you see two operators working with a Marine VHF radio, an onboard intercom system (Vokkero) and a PA-system, all onboard a ship. Connection is IP over 4G, it could also be a satellite link.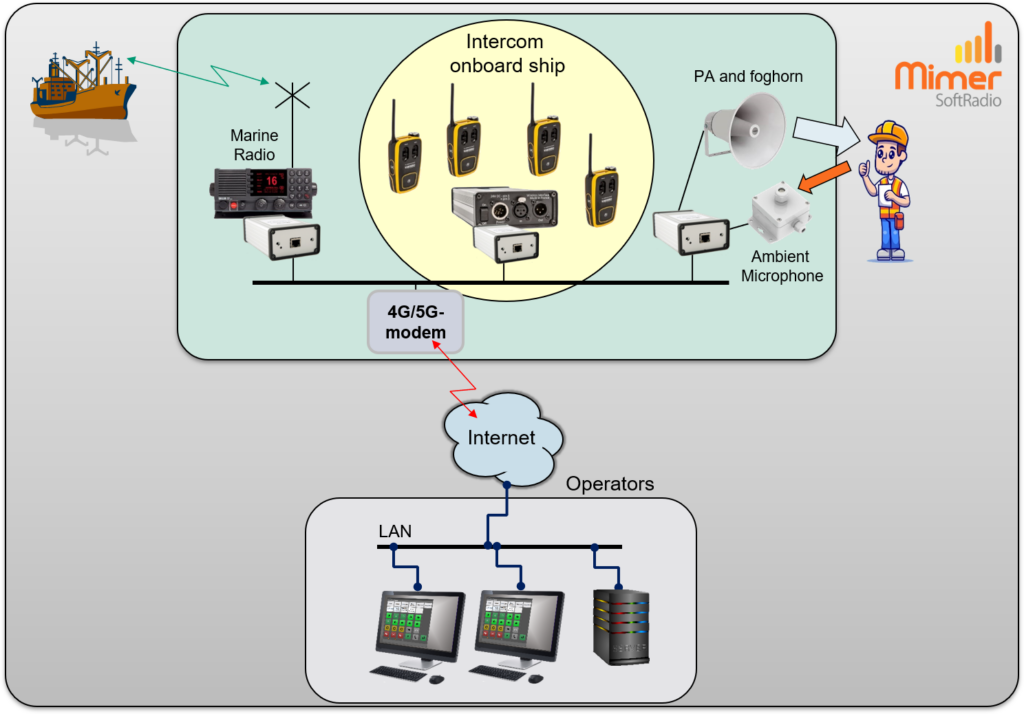 The SoftRadio operator will get a screen with device panels. One for each radio or other device that is connected. On each device panel there is a PTT-key, speaker open/close etc.
In the example below there are one airband radio and two marine radios connected. Also a VoiceLog for audio recording and a SIP-phone so that the operator can make and receive phone calls.
When needed a Virtual Control Panel can be opened for each radio, here the operator changes channel etc.