Micro III Thermal Camera Module
An advanced thermographic camera module, the Micro III delivers high-accuracy temperature data in a small, compact package. Weighing approximately 20 grams and with a volume of 26 x 26 x 22 mm, it is ideal for SWaP (size, weight and power)-constrained UAV and robotics platforms.
With five different communications interfaces, the micro drone camera makes R&D, prototyping and production as easy as possible for systems integrators and OEMs. The low power consumption of less than 900 mW means that heat dissipation is not a problem.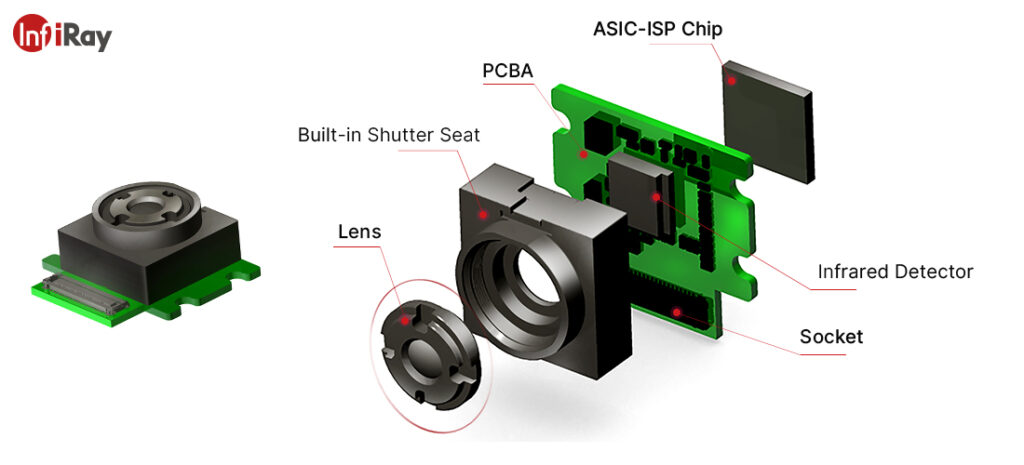 Our proprietary Matrix III intelligent image algorithm ensures that the Micro III delivers high-quality HD output with extremely accurate temperature data. The module's high sensitivity allows it to distinguish more details and detect targets at greater ranges.
Delivering high frames rates of up to 50 Hz, the HD drone camera provides smooth, low-latency video that keeps pace with high-speed moving targets and rapid temperature changes, in turn improving detection efficiency and data reliability.
The Micro III is available with three different image resolutions to suit a variety of thermal imaging requirements.
640T
384T
256L
Dimensions
26 x 26 x 22 mm (without lens)
Weight
21g ± 3g (without lens)
Power Consumption
<1W
<0.9W
~0.35W
Resolution
640x512
384x288
256x192
Pixel Pitch
12μm
Frame Rate
50 Hz / 30 Hz
Measurement Range
-20°C - +150°C 0°C - +550°C
Measurement Accuracy
±3°C or ±3% of reading (-20°C - +60°C)