Safe-T 2 Tether System
Safe-T 2 is a smart drone tethering solution offering real-time semi-persistent observation and surveillance capabilities. Building on the proven design of the successful Safe-T platform, Safe-T 2 is compatible with over 50 drone models and is ideal for security, temporary telecommunications (4G, Wi-Fi, radio), industrial inspections and more.
The versatile tethered UAV platform provides up to 125m (400 ft) of adaptable micro-tether length, with easy in-field tether swapping allowing operators to optimize weight and power for each drone.
A patented safety brake prevents any possibility of fly-away, and integrated smart management systems continuously monitor system status, ready to deploy fine-tuned fail-safe procedures in case of anomalies.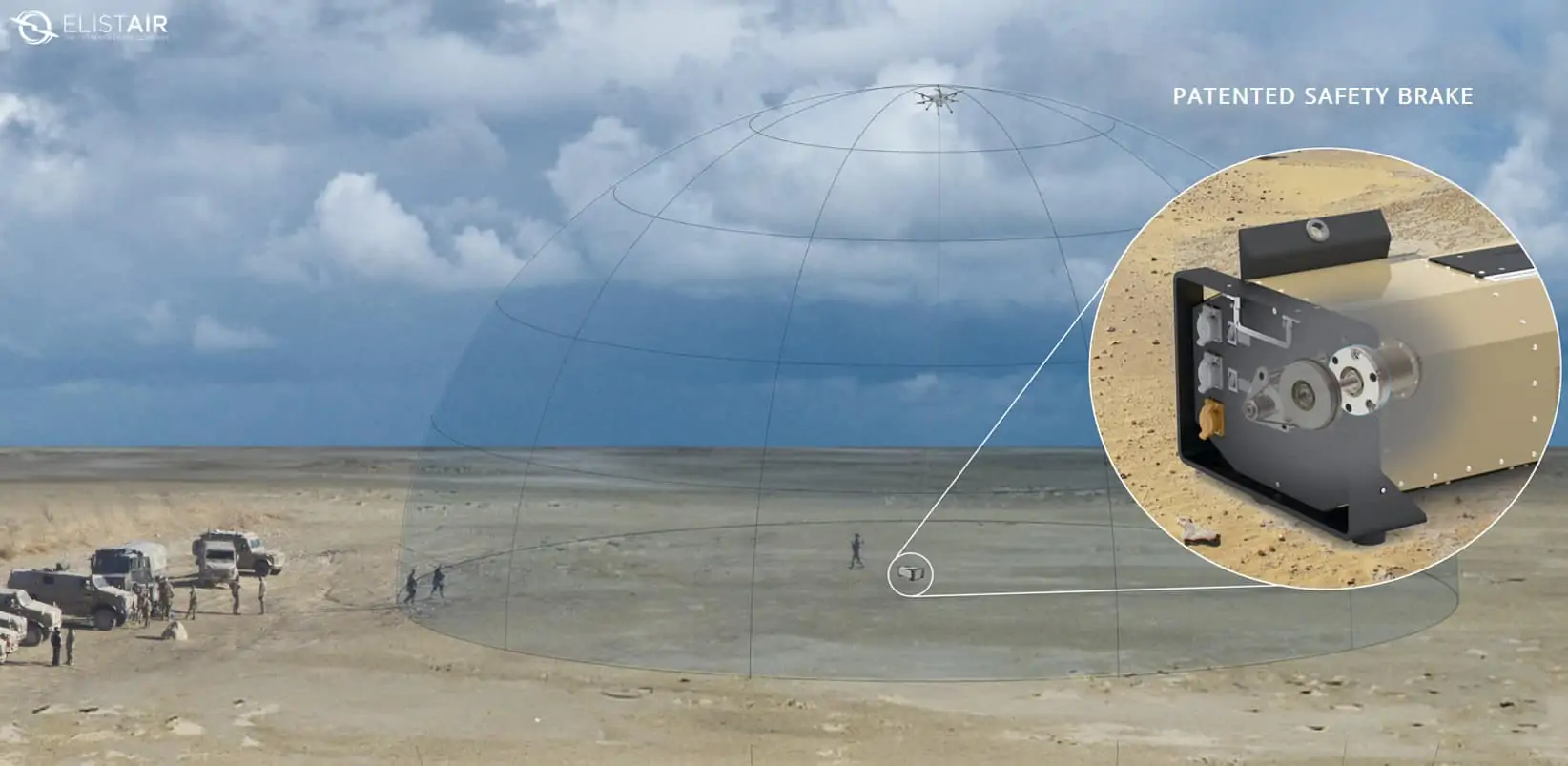 Safe-T 2 provides a new Dual-Comms option that allows UAV operators to deploy Fiber Optic and BPL data links in parallel, providing redundancy as well as versatility for different operations. Low latency and high-speed data exchange makes the Safe-T 2 ideal for telecoms and broadcast operations.
The rugged Safe-T 2 tethered drone station features a weatherproof and vibration-resistant IP54-rated design, engineered for high performance in even the most demanding mission-critical applications.
The modular metallic structure and fastening rails allow seamless integration into both vehicles and fixed structures.
Specifications:
Micro-tether Length: Up to 100m (330 ft)
Operational Temperature: -20° to +50° C (-4° to +122° F)
Power Output: 2200W continuous / 2500W peak