Orion 2 UAS
The Orion 2 UAS (Unmanned Aerial System) is a next-generation tethered drone system that provides fully automated, continuous aerial day and night surveillance over large areas. With a Kevlar-reinforced micro-tether and simple push-button operation, Orion 2 can operate for 24 hours continuously at altitudes of up to 100 meters (330 feet).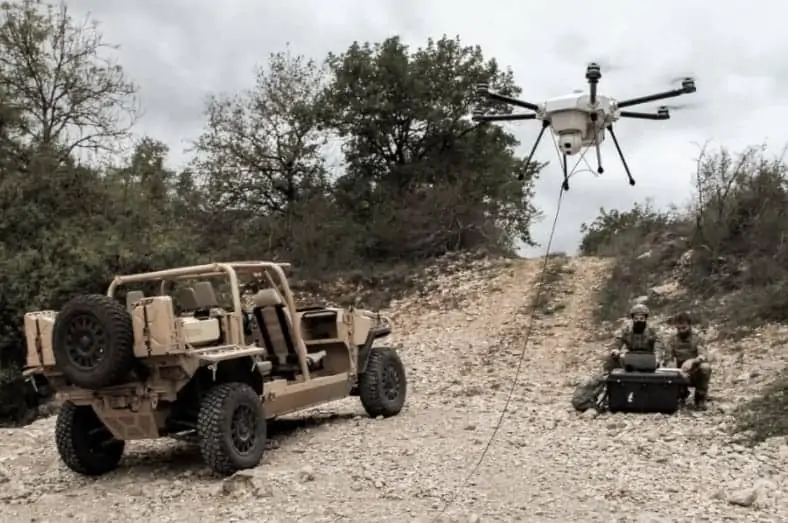 The highly modular and portable system features hot-swappable arms and legs, and is IP54-rated for rugged operation in challenging environments.
Gimbal-stabilized payloads provide crystal-clear imagery with low latencies and interference-free data transfer. With extended detection ranges of up to 10 kilometers or within 300 square kilometers, the Orion 2 is ideal for a variety of ISR (Intelligence Surveillance and Reconnaissance) needs, including military operations, special forces, law enforcement, public safety entities and private security.
Orion 2 features advanced Persistence Focused Safety Architecture (PFSA), and includes double or triple redundancy at every level, an intelligent safety battery, a secure datalink and an automatically-deploying smart parachute.