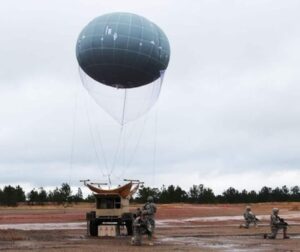 Drone Aviation Corp (DRNE) is a leading developer of unique aerial solutions for national security and defense.
Our tethered aerostat systems, based around a proprietary "smart leash" technology that provides persistent and reliable control, power and communications, bridge the gap between large, complex aerostats and small short-endurance drones.
Our tethered aerial platforms have undergone over ten years of testing and operation, and currently serve key tier-one customers including the United States Department of Defense and Department of Homeland Security. They provide multi-mission capabilities, extending the range of communications, ISR (Intelligence, Surveillance & Reconnaissance) and SIGINT (Signals Intelligence) and providing persistent silent protection, day or night.