Dejero is a leading developer of resilient mission-critical communications solutions that provide secure connectivity and real-time situational awareness for UAS (unmanned aerial systems) and other unmanned platforms.
With the ability to combine diverse connections from multiple providers, our products can transmit high-definition video in real time, intelligently managing the fluctuating bandwidth, packet loss, and latency differences of individual connections to enhance connection bandwidth and reliability.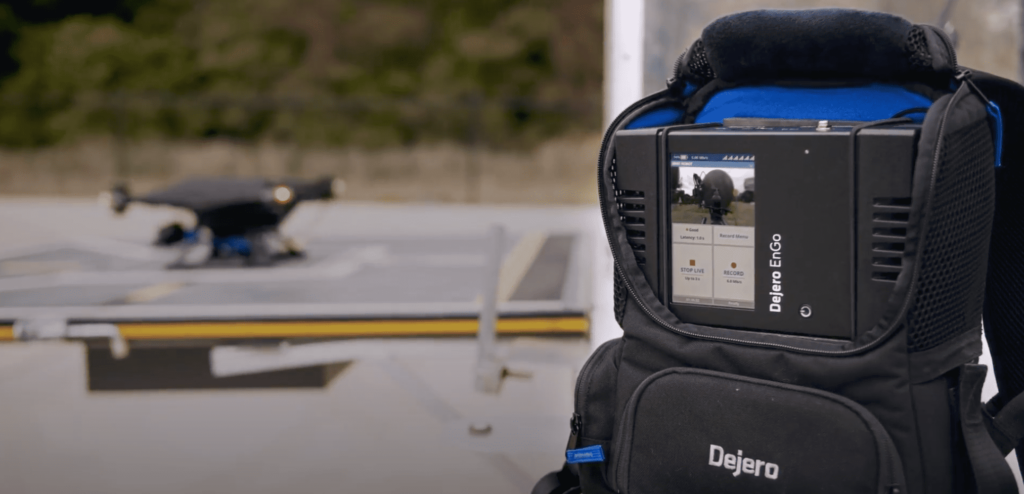 Dejero solutions work even when existing communications infrastructure has been damaged, expanding operational areas for drone pilots and enabling a wide range of missions from ISR (intelligence, surveillance and reconnaissance) to beyond visual line-of-sight (BVLOS) flights.