Maneuvering Subsea System
The Maneuvering Subsea System is a fully-electric, oil-free propulsion solution for precise positioning of subsea tools with rapid response time. Based around our powerful electric thrusters, the system also includes a control panel, control cabinet, and motorized cable winch.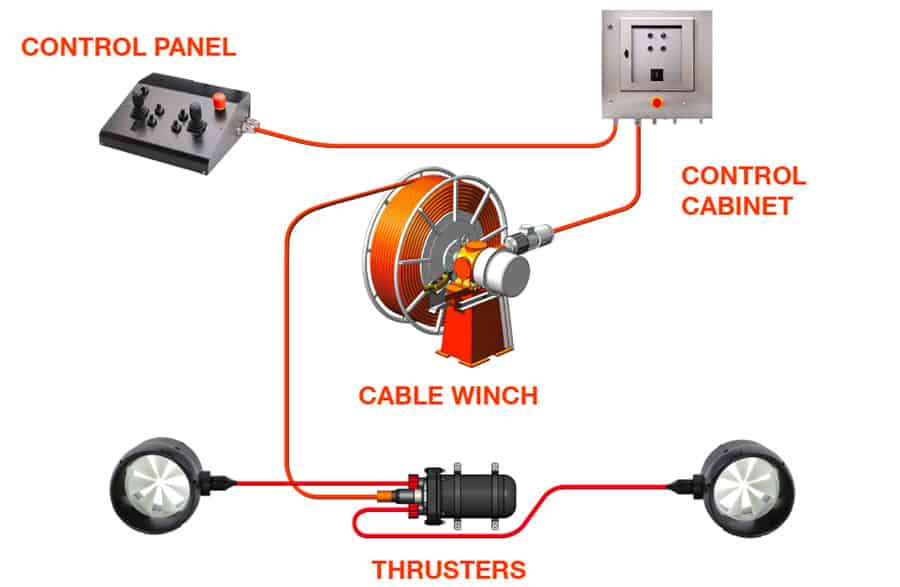 With industrial-grade hardware and control electronics, the highly reliable Maneuvering Subsea System is ideal for a wide range of subsea and offshore applications, such as cable and pipe detection, seabed installation, and inspection and repair.
Features:
Easy-to-use control panel with dual screens and joysticks
IP54-rated industrial-grade control cabinet with OMRON MX2 controllers
Remotely-operated cable winch with neutrally buoyant tether
Customizable for additional thrusters