Electric Underwater Thrusters
Our powerful subsea thrusters deliver excellent maneuverability and response times for ROV, AUV and USV systems, and can be customised with different propellers and motor controllers.
With only a single moving part, the ultra-reliable thrusters exhibit a low acoustic signature and have been thoroughly tested with a thousand hours of in-water endurance tests.
Thrusters are available in four different sizes (Small, Medium, Large, Extra-Large) and can provided in either symmetric or asymmetric configurations.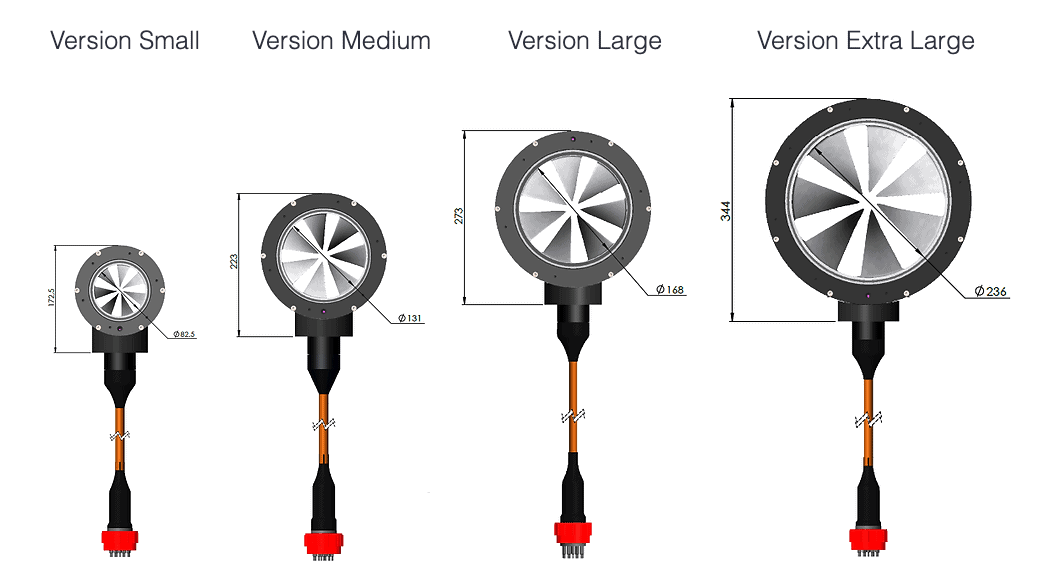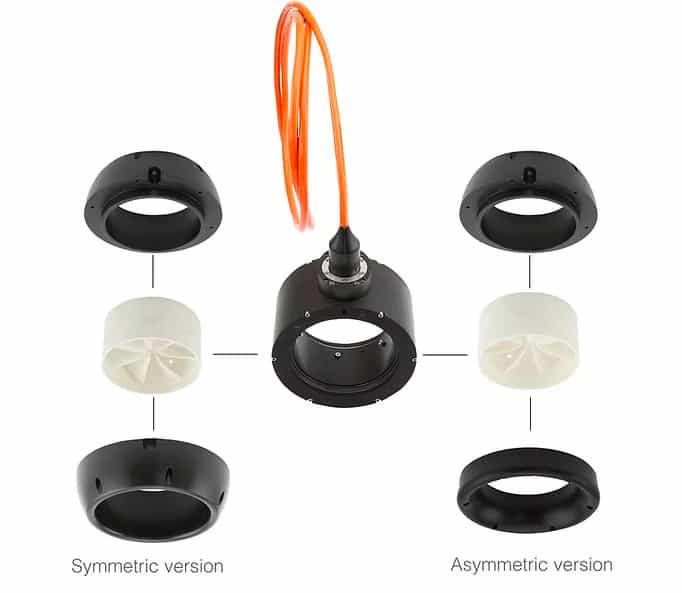 Specifications:
VS
VM
VL
VXL
Propeller Diameter
82.5mm
131mm
168mm
236mm
Weight in Air
5.2 kg 4.4 kg (compact)
7.0 kg (asymmetric)
7.1 kg (symmetric)
5.6 kg (compact)
11.4 kg (asymmetric)
11.6 kg (symmetric)
9.0 kg (compact)
21.9 kg (asymmetric)
23 kg (symmetric)
17.8 kg (compact)
Weight in Water
3.4 kg
4.6 kg
5.8 kg
12.0 kg
Maximum Thrust
250 N
600 N
1400 N
2400 N
Supply Voltage
24 – 800 VDC
Depth Rating
3000 m