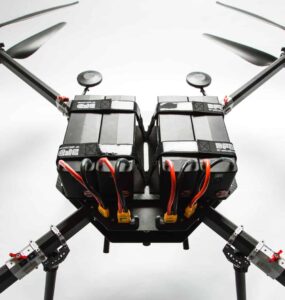 BFD Systems is a leading developer and integrator of UAV (unmanned aerial vehicle) and drone technologies.
We tailor bespoke UAV solutions for professional, commercial and industrial customers that go beyond COTS offerings and seamlessly integrate with your sensors, computing systems and software.
We specialize in large industrial multirotors for heavy-lift payloads and long-endurance flights, incorporating a variety of state-of-the-art technologies including batteries, hybrid gas-electric propulsion, hydrogen fuel cells, and tethered UAV solutions. In addition, we also offer training, maintenance, repairs, consulting, and contracting services.
Our team of experienced engineers can work with you to create a unique, bespoke solution that meets your every need. We have designed unique drone platforms for emergency response, telecoms, mapping and surveying, and a wide variety of other applications.