Alpha 900 Helicopter UAV
The Alpha 900 is a fuel-powered helicopter UAV designed specifically for the demanding requirements of maritime surveillance, security and other operations. With an MTOW of less than 25 kg, the STANAG 4738-compliant VTOL aircraft can easily take off from and land on the deck of a ship "full-automatically," and is engineered to withstand wind and rain.
The platform is capable of full autonomy and features autorotation capabilities and redundant critical systems for maximum safety. It can be set up and deployed in under 30 minutes, and provides a long mission endurance of up to 4 hours.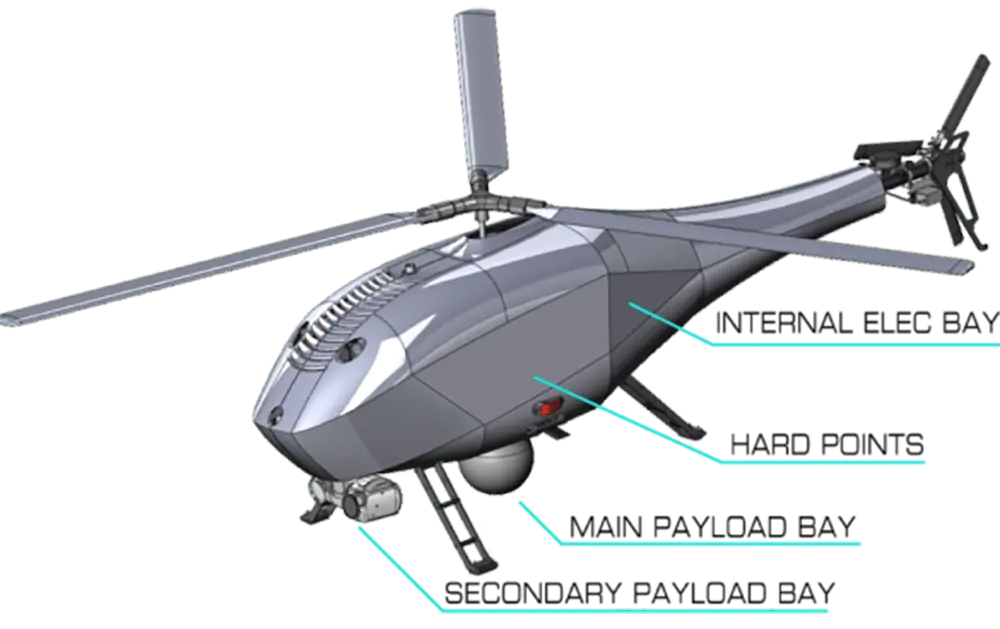 The versatile unmanned helicopter can carry up to 4kg, and features a main and secondary payload bay as well as external hard points and an internal electronics bay. In addition to cameras and sensors, the Alpha 900 can also carry and deploy emergency flotation devices for search and rescue.
MTOW
<25 kg
Max Flight Endurance
4 hrs
Speed
60 km/h cruise
100 km/h max
Max Payload Capacity
4 kg
Payload Power
Up to 150W