DL900 Drone Datalink
The DL900 is a high-performance drone datalink capable of communication ranges of up to 60 kilometres. Operating in the 902 to 928 MHz band, it features automatic transmit power adjustment for lower power consumption and improved interference resistance.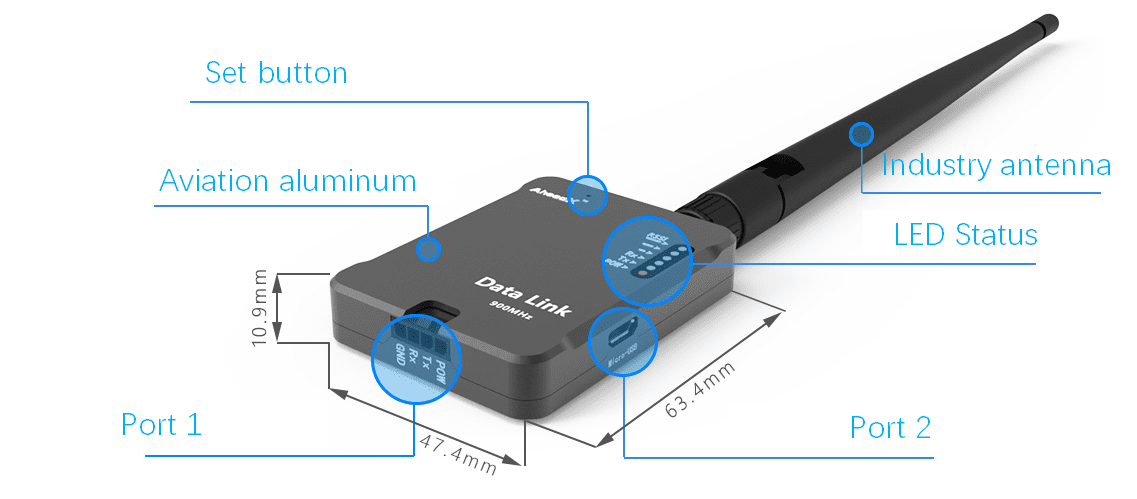 The datalink supports point-to-point, point-to-multipoint and mesh operations, and is ideal for a wide range of applications including general communications, data collection, control and monitoring, and fleet management.
Specifications:
| | |
| --- | --- |
| Size: | 63.3 x 47.4 x 10.9 mm |
| Weight: | 46g |
| Power Consumption: | <5W |
| Transmit Power: | 100 – 1000 mW |
| Serial Baud Rate: | 300 - 230400 |