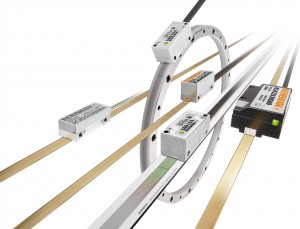 Renishaw is a global company with core skills in measurement, motion control, spectroscopy, large scale metrology and precision machining.
We develop innovative products that significantly advance our customers' operational performance – from improving manufacturing efficiencies and raising product quality.
Magnetic Encoders

To meet the increasing demand for reliable, low cost, rotary and linear encoding Renishaw works closely with our associate company RLS d.o.o., to produce a range of robust magnetic linear encoders, magnetic ring encoders and magnetic rotary encoders.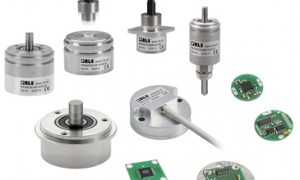 Designed for use in harsh environments, such as industrial automation and assembly systems, metalworking, stone-cutting, sawing, textiles, plastics processing, woodworking, packaging and electronic chip/board production, these high-speed magnetic encoders complement Renishaw's extensive range of optical angle encoder and optical linear encoder products.
View More: Magnetic Encoders
ATOM Encoders

ATOM is an innovative non-contact optical incremental linear and rotary encoder system that uniquely combines miniaturization with leading-edge dirt immunity, signal stability and reliability. This combination is unique in the marketplace and represents a significant advance in the performance and reliability of miniature encoders.
View More: ATOM
Optical Linear Encoders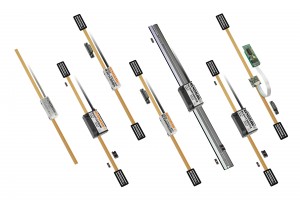 Renishaw offers a wide range of high speed, absolute and incremental optical linear encoder systems, to meet the diverse requirements of industrial automation. Renishaw's optical linear encoders provide zero mechanical hysteresis and excellent metrology. The unique filtering optics withstand a variety of contaminants such as dirt, dust and scratches. Renishaw's encoders ensure that customers' machines run reliably with little or no maintenance.
View More: Optical Linear Encoders
Additive Manufacturing Technology
Renishaw's laser melting is an additive manufacturing technology that uses a high powered ytterbium fibre laser to fuse fine metallic powders together to form functional 3-dimensional parts.
The process is digitally driven, direct from sliced 3D CAD data, in layer thicknesses ranging from 20 µm to 100 µm that form a 2D cross section. The process then builds the part by distributing an even layer of metallic powder using a recoater, then fusing each layer in turn under a tightly controlled inert atmosphere.
Once complete, the part is removed from the powder bed and undergoes heat treatment and finishing depending on the application.
View More: Additive Manufacturing Technology
Equator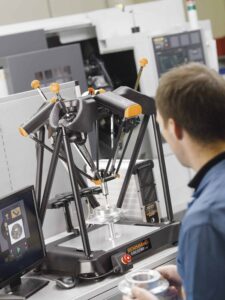 The new Renishaw Equator™ is a versatile alternative to custom gauging, offering inspection of an unprecedented variety of manufactured parts.
It has been developed and proven on the shop-floor in collaboration with industry-leading companies in multiple industries and applications. Installation of Equator is possible in minutes, and re-configuration of the gauging system to cater for part design changes or to measure new parts is now possible in a fraction of the time taken with conventional custom gauging.
View More: Equator