Unmanned Systems Technology is focused on the technology, products and services in the unmanned land, sea and air vehicle industry.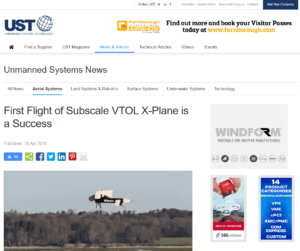 In addition to our comprehensive supplier profiles (company listings), we have a limited inventory of banner advertising space on both the website and in our weekly e-newsletter.
We report on cutting edge technical developments. This provides our advertisers with a highly respected and targeted platform that raises awareness of their products, capabilities and services – and crucially provides high-quality leads.
Contact us to learn more about advertising with UST: